Gabriel is a Bachelor of Arts graduate, with a major in Political Studies and a minor in Employment relations and Organisation Studies. He is currently employed at Air New Zealand as the manager of their digital channel for Southeast Asia, based in Singapore.
Great preparation for a strategic role
"I'm responsible for defining the long-term strategy and day-to-day management of our digital infrastructure. I also do a lot of performance analysis, reporting and stakeholder management. Because I work across such a wide scope, I also get to work with some brilliant and talented people — from my own team members, to developers and agencies.
"We're also an energetic, fun brand and have a great team culture so there's no shortage of laughs along the way!"
A diverse range of subjects
"When I was young I loved all subjects equally but was most interested in how they all fit together and how the whole is greater than the sum of the parts. Arts gave me a diverse range of subjects – and a dynamic way of studying them that let me indulge my interests in Art History, Archaeology, Sociology, Statistics, Law, Economics and more."
Arts gave me a diverse range of subjects – and a dynamic way of studying them.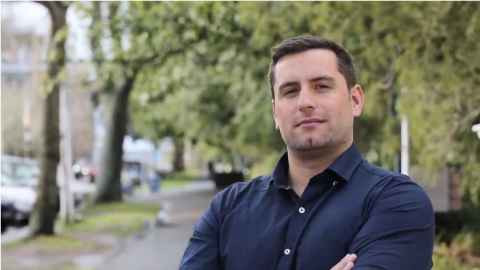 "I graduated with a Bachelor of Arts in Political Studies and Organisational Management, which is perfect for my current role.
"Political Studies taught me to take a big step back, look at the whole picture, think about how all the parts fit together and how those inter-relationships define what is possible and what is not. Organisational Management taught me to focus in on the smallest details and to critically analyse each piece of the process in order to define the most efficient and effective outcome."
Follow your passion
"University is as much about studying yourself as it is about studying the material. Keep an open mind and don't be afraid of following a passion or interest, even if it means going 'off the beaten path'."