The best of the rest from Link News October 2021
Pasifika Students: UniBound student support, a year to get it right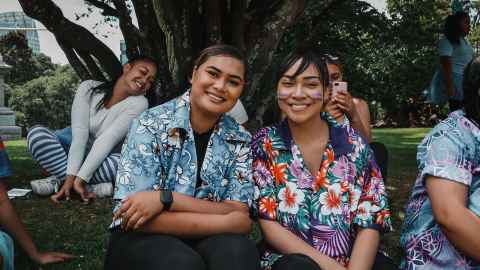 We advertise our UniBound Summer programme as 5 weeks in duration. However, for some of our tamaitiiti aoga (students), we provide ongoing support. The University's Tertiary Foundation Certificate (TFC) is a great option for those who have not achieved University Entrance or the rank score they need for a particular programme. This year-long preparation programme could be just what your students need to get into their preferred degree programme. Additionally, for participants who are still unsure about what they wish to study, it's an opportunity to get used to the University's systems and lifestyle. 
Our UniBound student support team help Māori and Pacific TFC students by providing additional workshops, study seminars and resources. We understand the equity issues involved in supporting our students in a holistic and culturally appropriate environment, and so we work alongside our wider University Tuākana network to deliver this service. 
Our Mid-Semester break and exam study fonos have proven popular with students and allowed us to collaborate with our colleagues in Te Fale Pouawhina (Te Tumu Herenga – Library and Learning Services) to provide services from senior Māori and Pacific students. Furthermore, we open opportunities like this to our past UniBound cohorts as it means we can check in on their progress and link them in with faculty support if needed. Wellbeing check-ins during stressful weeks in the semester have proven an important way to strengthen our connections with students. Check-ins allow us to discuss sensitive matters like performance and attendance openly. 
Many of our UniBound alumni have gone into their degree programmes and become active citizens in the University's student life. For instance, Moana Kaori Yasumitsu Tsujido, former head girl at Kelston Girls College, has been an active member in the Pacific student community. She's helped establish the Village Arts Association (VA'A) alongside friends and colleagues. She's also been a core member of our mentoring team, helping to support students who are where she once was. Amongst this year's UniBound cohort, Lily-Ann Sila (Mt Roskill Grammar) and Mercy Tia (One Tree Hill College), have both proven to be exemplary students in the Education pathway at Epsom. 
As a programme and a support service, we've learnt the necessity of being there to help our students through their first year. We know that for some, it takes more than 5 weeks to gear up for their tertiary programme. But our team and colleagues are here to help them along their journey. He Waka eke noa. We are all in this together. 
Programme info 
Open to all Pasifika and Māori/Pasifika school leavers 
Fees Free (Eligible Students) 
6-week programme during Summer School 
University course: PACIFIC 110 Pacific Music and Dance, as a fully credited course 
Eligible for Summer Start Accommodation Scholarship 
HOP Cards available 
Academic and campus life workshops (University structure, getting to university, food/retail, exploring the city and more) 
Social and pastoral support, provided by current senior students who will look after you during the programme 
Transition support (including the Tertiary Foundation Certificate (TFC) if you need to meet entry requirements) 

Māori students: Tōia ki Waipapa
This year was our first opportunity to offer Tōia ki Waipapa, the Māori stream of Unibound Summer, as part of our Summer Start offerings. As a preparation programme for rangatahi, our focus is to prepare these tauira for a smooth transition while giving them the tools to succeed. Here's what a few of our tauira have to say about their journey. 
Byron Stewart-Leaton 
Ngāpuhi, Tainui and Niue
Howick College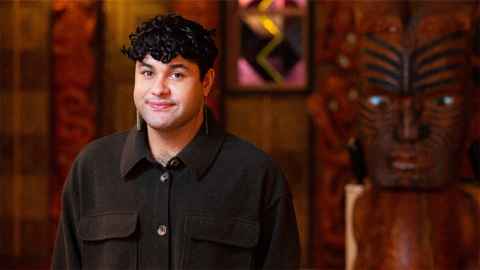 "The best thing about Tōia ki Waipapa were the friendships I made and the mātauranga shared. As part of the programme we took a university course, and in this course we learnt about all of our history through a Māori lens. The course itself was both enlightening and infuriating at the same time, but it fuelled my passion and desire to one day help my people. 
"There were so many benefits to starting my university journey with Tōia ki Waipapa. We had the advantage of finding our way around campus and getting a taste of what university might be like before actually starting the semester. It created a smooth transition for us because we did not know what to expect at university." 
Teremaanu Hall
Ngāti Manawa, Ngāti Maniapoto, Tuhoe Te Kura Kaupapa Māori o Hoani Waititi Marae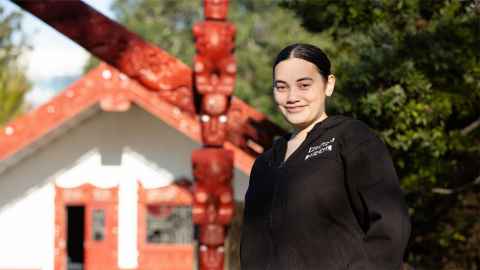 "Ko ngā mea tino pārekareka ki au nei, ko ngā mahi whakawhanaunga, me te puta i taku anga i roto i tēnei taiao rere kē, nā tēnei i tipu mai ētahi hononga ki ētahi o aku tino hoa. I āwhinatia nuitia au e tēnei kaupapa; i taku taenga mai ki te whare wānanga, mai i tētahi ao, ahurea, hapori Māori ki tētahi whare wānanga Pākehā rawa atu, i uaua rawa ki au i ngā wiki tīmatanga. 
"He mea pai tēnei i te mea i taea tēnei e au. Mehemea i tīmata au i te marama o Māehe, he rerekē anō te timatanga ki roto ia Tōia ki Waipapa me te wāhanga tuatahi o te tau, ā, e kore rawa au e noho mai ki te whare wānanga i tē wāhanga tuatahi, ka wehi rawa." 
Calem Stewart-Leaton 
Ngāpuhi, Tainui and Niue
Howick College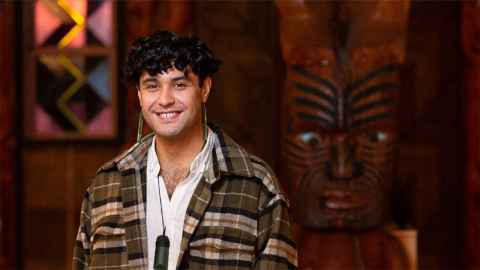 "As the first in my whānau to enter university it gave me a sense of grounding as to why I wished to enrol and who I am taking these next steps for. As a Māori/Niuean student I not only carry the weight of my own goals and aspirations for the future but I am also carrying my tūpuna, whānau and community with me. I found the lectures and tutorials very stimulating and eye opening. They encouraged me to reconstruct the way I think by unlearning a lot of the incorrect information I was taught about being Māori while I was growing up. 
"I chose to do Tōia ki Waipapa as I felt it would give me a place to belong. I wanted to make friends and build relationships with other rangatahi and tuākana who had similar upbringings, experiences and aspirations to mine. It definitely gave me a taste of what university life will be like in semester one." 
Key dates and programme info

Pre-Orientation: 9 December 2021 (on-campus) 
Orientation: 5 January 2022 
Programme Dates: 6 January – 16 February 2022 
Registrations are currently open. If you would like to live on campus for the duration of Summer School there is also a Summer Start accommodation scholarship available. 
All Māori school leavers 
Fees Free (eligible students) 
6-week programme during Summer School 
University course 
Eligible for Summer Start Accommodation Scholarship 
HOP Cards available 
Academic workshops 
Social and pastoral support 
Transition support (including the Tertiary Foundation Certificate (TFC) if you need to meet entry requirements) 
To discuss Tōia ki Waipapa further, please email our Kaitohutohu (Programme Coordinator) Mereana Toki.