Our international strategy is complemented by regionally-focused institutes, partnership with philanthropic foundation, and joint research and development centres.
Innovation Institute China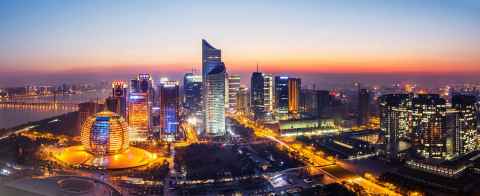 The University of Auckland Innovation Institute China (UOAIIC) provides unprecedented access to an extensive range of networks, research and funding opportunities in China. The University's knowledge transfer company, UniServices, has established the institute in the Chinese city of Hangzhou.
The Innovation Institute will allow the University of Auckland, UniServices and its partners to:
Develop stronger local relationships in China with local and central government, Chinese universities and research institutes, Chinese companies and international companies with a presence in China.
Provide access to a wider range of public and private good funding opportunities in China to support research at the University of Auckland.
Improving market knowledge and market access, allowing the University to undertake a wider scope of projects across China. 
New Zealand Centre at Peking University
The New Zealand Centre at Peking University was launched in May 2007 as a joint initiative by The University of Auckland and Peking University, Beijing. The centre promotes the study of New Zealand in China and contributes to strengthening the long-existing ties between the two countries and two internationally-respected universities. The centre offers an undergraduate elective course on New Zealand, promotes scholarly exchanges, undertakes special projects to enhance understanding between New Zealand and China, and provides a forum for policy dialogue.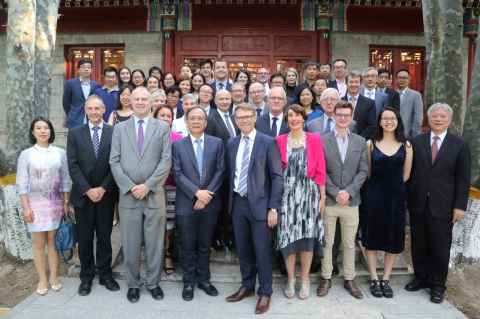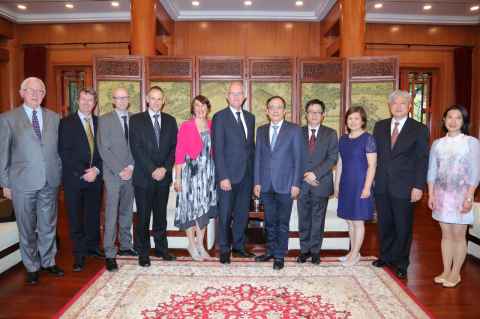 Philanthropy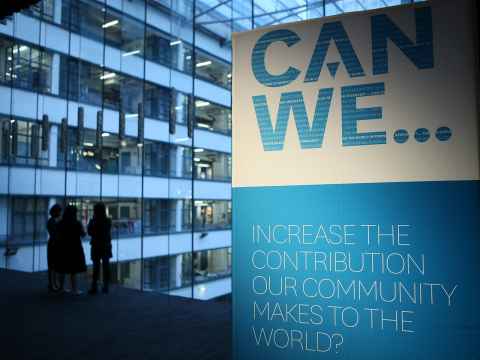 Greater China Partnership Fund
The Li Ka Shing Foundation has pledged to give a series of donations totalling NZD$5 million (HKD$27.6 million) to the University of Auckland Campaign For All Our Futures to support innovation and entrepreneurship as well as encouraging philanthropy by incorporating a NZD$1 million dollar-for-dollar matching challenge for donations from alumni and other supporters in the Greater China region.
Confucius Institute
The Confucius Institute is a non-profit public institute jointly established by The University of Auckland, Fudan University in Shanghai and the Office of Chinese Language Council International, based in Beijing. It plays a key role in helping New Zealand make the most of fast-emerging opportunities in China – by promoting Chinese language and culture and serving as a world-class centre for coordinating and enhancing China-related activities in New Zealand.
Visit the Confucius Institute website.
New Zealand Centre for Latin American Studies
The New Zealand Centre for Latin American Studies (NZCLAS) was founded by The University of Auckland as New Zealand's only interdisciplinary research centre focused on Latin America. The centre aims to be a leader in Latin American research and teaching in the Asia Pacific region and to provide an academic forum for discussion and debate on policy issues of interest to New Zealand and Latin America. It also seeks to promote dialogue between, and serve as a point of access for, scholars, officials, business people and community groups involved in strengthening relationships between New Zealand and Latin America.
Visit the New Zealand Centre for Latin American Studies website.
New Zealand Asia Institute
Established in 1995, the NZ Asia Institute is a major initiative to respond to the growing importance of Asia to New Zealand. The institute currently has four area research centres: China Studies Centre; Japan Studies Centre; Korean Studies Centre; and Southeast Asian Studies Centre. The New Zealand Asia Institute aims to support and promote the development of multidisciplinary research programmes on Asia in partnership with other national and international institutions. The institute also provides a forum for informed debate on important policy issues concerning Asia and New Zealand, and seeks to bridge the divide between scholars and policymakers.
Visit the NZ Asia Institute website.