Positive mental health and wellbeing of Pacific peoples: Reducing inequities and inequalities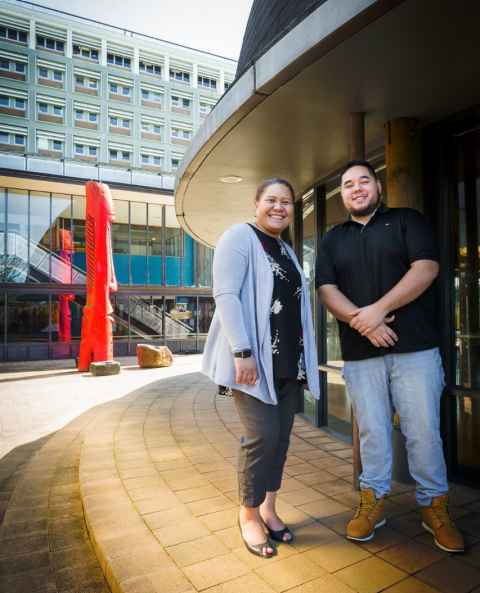 Dr Jemaima Tiatia-Seath, Senior Lecturer, with Caleb Marsters, Doctoral Candidate, Pacific Studies, Faculty of Arts.

We are deeply committed to the transformative ways in which our research and teaching, both contemporary and traditional, enable us to address critical issues in mental health, well-being and inequalities; ways that are entrenched in what it means to be Pacific. Our work aims to grow a knowledge base underpinned by our Pacific core values which we consider, more a privilege than an obligation. As in the Samoan proverbial expression 'O le ala i le pule o le tuatua - the pathway to leadership is though service', our research and teaching is motivated by serving our communities, by giving voice to an issue that is very much under investigated, and providing this information to support the complex needs in mental health. Ultimately we contribute to a body of knowledge that seeks to improve health and well-being outcomes for Pacific individuals, families and communities.