Working with local communities to provide safe, clean and reliable drinking water in the Pacific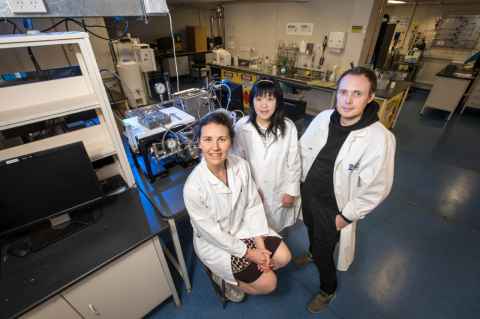 Dr Alisyn Nedoma and Dr Filicia Wicaksana, Chemical and Materials Engineering, Faculty of Engineering, and Dr Thomas Gregory, Politics and International Relations, Faculty of Arts.

Providing clean water is a technical challenge and a complex political problem. The UN has a myriad of disturbing statistics about water – its cleanliness, scarcity, role as disease carrier and more – which reinforce the growing nature of many water-related issues. Solutions must pay attention to local dynamics and be sustainable over the long term. Accordingly, our teams work in and with communities to help identify challenges they face with drinking water, as well as underlying issues that may be causing these problems. Technology is developed alongside locals, using their ideas, traditions and resources to ensure sufficient self-maintenance of the technology to achieve sustainable solutions.
The project is interdisciplinary with researchers from science, technology and engineering as well as the arts, ensuring complex problems are approached from different angles, and result in innovative solutions. Collaboration and partnerships with the University of the South Pacific and Innovative Manufacturing and Materials programme are also a feature of the project.