Earthquake and tsunami emergencies
Know what to do if an earthquake or tsunami strikes.
Auckland, and all of New Zealand, is at risk of earthquakes. As an island country we are also at risk of a tsunami – huge ocean waves – which sometimes follow large earthquakes. 
During an earthquake
Drop, cover, hold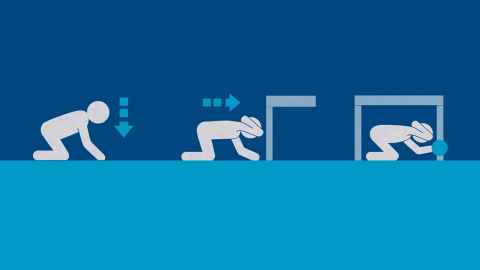 In a building
Move no more than a few steps.
Drop, cover and hold. 
Stay indoors until the shaking stops and you are sure it is safe to exit. In most New Zealand buildings it is safer if you stay where you are until the shaking stops.
In a lift
Drop to the floor and put your hands over your head. 
When the shaking stops, try and get out at the nearest floor if you can safely do so.
Outdoors
When the shaking starts, move away from buildings, trees, streetlights and power lines. 
Then drop, cover and hold.
Driving
Pull over to a clear location.
Stop and stay there with your seatbelt fastened until the shaking stops. 
Once the shaking stops, proceed with caution and avoid bridges or ramps that might have been damaged.
After an earthquake
Expect to feel aftershocks.
Check yourself for injuries and get first aid if necessary. Help others if you can. More information: Medical and first aid emergencies.
Be aware that electricity supply could be cut, and fire alarms and sprinkler systems can go off in buildings during an earthquake even if there is no fire. Check for, and extinguish, small fires if safe to do so and you know how to use the extinguisher.
If there are obvious signs of live electricity, e.g. sparks, or you can smell gas, turn off at the mains if it is safe to do so and you know how.
Once the shaking has stopped, check for a safe way to exit. If you are in a damaged building, try to get outside and find a safe, open place. Use the stairs, not the lifts. More information: Evacuation. 
Watch out for fallen power lines or broken gas lines, and stay out of damaged areas.
Only use your phone for short essential calls to keep the lines clear for emergency calls.
Listen to the radio for information and follow Civil Defence instructions. Find out more: Emergency contacts and information sources.
If you are near the coast, you are at risk of a tsunami.
Note: Expect to see building and floor wardens, and first aid officers. They can be identified by their high-visibility vests. Learn more in Evacuation and People requiring assistance. 
Tsunami
Near the coast? Long or strong earthquake? Get gone.
A tsunami ocean wave can grow to become a fast moving wall of water.
In general, if you are near the coast and feel an earthquake that is long or strong — leave immediately.
Look out for any of these natural warnings:
It's hard to stand up.
The earthquake lasts a minute or more.
Sudden rise or fall in sea level.
Loud and unusual noises from the sea.
Move to high ground
Move immediately to or as far inland as you can. Don't wait for official warnings. Tsunamis can arrive in minutes. Often there is no time for an official warning. 
Note: There may be more than one wave, each potentially bigger than the one preceding it. It may not be safe to be near the coast for up to 24 hours.
University field trips and sea vessels
All planned field trips in coastal areas will be postponed if a tsunami alert is issued. Field trip leaders should be contacted.
Any University vessels in port or at sea must follow advice from the harbour master.
A warning will be issued by five prolonged blasts and, in major ports, sirens.
Skippers must immediately monitor VHF radios to receive further instructions.
Staff
Faculties that operate field trips in coastal areas must subscribe to the Civil Defence Warning Email.
Resources
For more information, look at New Zealand's Civil Defence website.
Civil Defence's Get Ready website: www.getready.govt.nz
Tsunami specific information: Get tsunami ready
You can also view one of Auckland Council's tsunami maps. These show the affected coastline if a tsunami should occur.
View now: Tsunami map.
Document Control
Version: 1.0
Last Updated: Dec 2019
Next Review: Dec 2022
Owner: hsw@auckland.ac.nz
Approver: Associate Director, Health Safety & Wellbeing