There are several University alumni clubs and networks active in New Zealand.
Chinese Alumni Club
The University of Auckland Chinese Alumni Club is a non-profit organisation that aims to connect and support the many Chinese alumni currently residing in Auckland. The club organises regular events to help Chinese alumni stay connected to the University, as well as network and socialise.
Led by Volunteer Alumni Coordinator Rachel Yang and a strong, passionate committee, the club's vision is to celebrate the successes of Chinese alumni. The club also provides professional and personal support to members.
Join the Chinese Alumni Club group to keep in touch with other alumni and graduates from China.
VAC profile: Rachel Yang (Bachelor of Commerce, Master of Legal Studies)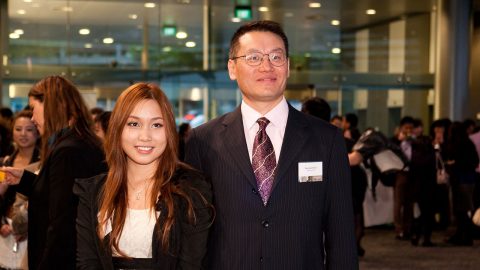 Rachel began her career at the Inland Revenue Department (IRD) while completing her Master of Legal Studies at the University of Auckland Law School. At the IRD, she worked in the areas of insolvency and investigation.
Rachel is now a fully qualified Chartered Accountant of Australia and New Zealand, and is working as a Senior Risk and Compliance Specialist at Sovereign.  She runs an accountant and tax training business and a Chartered Accounting firm.  Prior to this she worked for the Commonwealth Bank of Australia as a senior risk analyst.

Rachel attributes her professional interests to the lecturers she had while at University. She credits Audrey Sharp and Professor Craig Elliffe with enriching her knowledge of tax law, which ultimately influenced her decision to work for the IRD. She also wishes to thank her Law School mentor, Professor Gordon Williams, for his assistance on her final research paper.
During her time at the University, Rachel remembers studying with her friends late at night. They would work on research papers in the OGGB Postgraduate Lab, which was open 24 hours a day.
"It was very stressful," says Rachel, "but I really enjoyed it because my friends were studying together with me."
She emphasises that university is about more than obtaining a degree: "It's about enjoying the time there and building up your future professional network."
Nowadays, Rachel enjoys having more time to travel, watch movies, and get out in her garden.
"Success for me is not about having a lot of money or living in a big house," she says, "it's about enjoying what I have."
Rachel is interested in hearing from Chinese alumni in Auckland.
Contact Rachel
Email: Rachel Yang 
LinkedIn: Connect with Rachel
Māori Alumni Club (Ngā Taniwha)
Representing the University of Auckland Māori Alumni, Ngā Taniwha was established with the goal of advancing Māori business and strengthening the Māori economy through its extensive contacts and networks. If you would like to become a member, fill out the registration form at the Ngā Taniwha website.
MBA Alumni Club (AMBAAC)
Situated in the Business School, the University of Auckland MBA Alumni Club (AMBAAC) was founded in 2012 to help fellow graduates maximise the value of their MBA degrees.
Governed by an independent alumni board, the AMBAAC's objectives are to:
Continuously challenge our thinking
To maintain the value of our University of Auckland MBA
Build powerful networks
To share experiences and opportunities with graduates of the University of Auckland MBA programmes
Contribute to the growth of the New Zealand economy
To contribute time and knowledge to the Graduate School of Management
Graduates from the MBA programme can sign up to the AMBAAC via the online registration form , as well as follow the AMBAAC MBA LinkedIn group.
The University of Auckland Society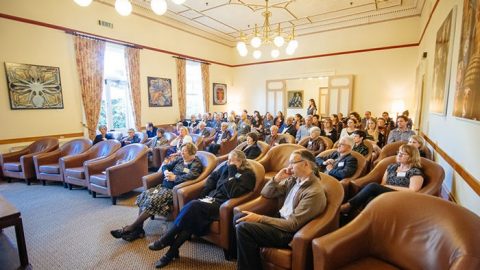 Active since 1989, the University of Auckland Society (formerly the Alumni Association) advocates for the university, and seeks to promote its best interests.
Comprising alumni and friends, the Society supports a range of programs and initiatives, including:
Distinguished Alumni Awards
3 Minute Thesis Competition
Summer Shakespeare
Alumni Scholarships Fund
Membership to the Society also grants special discounts and exclusive access to facilities and amenities.