About Volunteer Impact Week
Join the revolution and be a part of positively impacting society.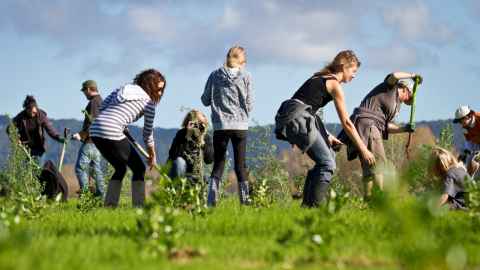 Volunteer Impact Week (VIW) started in 2019 in response to the University's For All Our Futures campaign engagement challenge, "Can we increase the contribution our community makes to the world?". VIW aims to encourage and support more volunteers and volunteering across the University community (alumni, staff, students & friends), building on our commitment to active service (volunteering) towards a more sustainable future for Aotearoa New Zealand and the world.
For 2021, our theme is "Hours for People and Planet | Ko ngā hāora mō ngā tangata me te Aorangi", and we are once again supporting the work of University volunteering programs and projects, NZ National Volunteer Week advocacy efforts, and University partner initiatives. We believe that by working together, we can increase the ways in which we positively impact society and our communities across Aotearoa New Zealand.
Even an hour of your time can make all the difference.  Search our website for ideas and opportunities to get involved.