Breaking down barriers to greater female and Pacific representation and success.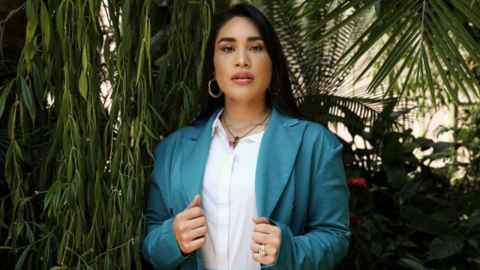 Volunteering is important to Lanu Faletau as it is the only way she has been able to see tangible differences directly from her actions and time. She says it goes beyond talk.
"Talking about a community work is all very well and good, but actually getting amongst the project and experiencing the work is a different story. It is probably the most enriching to engage with projects and programs designed to serve people and planet, because you are not only exposed to the stories of those around you, but you learn different perspectives."
Lanu reflects that the time she invests in volunteering has not only helped her to grow a lot as a person, but her community projects and initiatives continue to be a source of motivation and inspiration. "The more I get exposed to people who are disadvantaged for whatever reason, the more I want to help however I can."
When it comes to volunteering, Lanu has been very focused on supporting and encouraging the confidence and aspirations of young Pacific women and Pacific youth across academic and professional disciplines.
"I have volunteered at local schools as a mentor and tutor; at the University of Auckland as a UniGuide, a member of the UoA alumni who supported the 2019 Books4Tonga project which raised over 5,000 books to start 22 community libraries in Tonga; as a researcher for the Samoan Law Reform Commission; and as a reader leader currently with the Auckland Women Lawyers Association."
Of the many worthy endeavors Lanu works towards, she is most passionate about female/Pacific representation in academic and professional workspaces. She says this is important because representation matters, all the more so because the old adage, 'you can't be what you can't see', perfectly describes the reality for many.
"When I was volunteering at lower decile schools, what struck me the most was the lack of confidence to pursue tertiary education. The hesitation around tertiary education either came down to a lack of confidence because no one in their families had pursued higher education or because they didn't see the immediate value as they needed to work for their families."
Lanu says this is a huge missed opportunity for Pacific students and youth. "Most of them would be the first to attend University, and, if they stuck to it, they would be the first in their family to graduate and be exposed to opportunities not previously afforded to previous generations. Hearing these types of stories really hit home to me the importance of not only volunteering, but as a Pacific woman myself, giving a different perspective."
For Lanu, volunteering has provided deeper insights into the issues that matter most. "Volunteering sparked new areas of interest as well as exposed me to and educated me on things that I wouldn't ordinarily be aware of. That greater awareness through community work and volunteering has and continues to help me expand my knowledge on important global and local issues. Beyond that, I have been able to meet amazing people, listen to incredible stories and do things I wouldn't think to do normally."
As the world grapples with covid19, Lanu observes that many organizations have restructured and developed ways to adjust how they work with volunteers, given requirements to be socially distant during the pandemic. "Volunteering has certainly changed; however, it is still possible with technology. For example, despite the recent level 3 lockdown, I still volunteered virtually as a reader leader, as role which is ordinarily in person. Whilst different, facilitating these readings through Zoom is still a nice way to connect with people and continue the work, albeit online."
Some of the most rewarding volunteering moments for Lanu are the bonds created with the people she's serving. "Anytime someone says I've changed their life for the better is always very emotional. But, one of the most memorable experiences I've had, would have to be when I was a mentor for Southern Cross College, and my mentee who was reluctant to pursue university due to self-doubt, told me at the end of the program that she had applied and gotten accepted into University to study criminology."
Lanu's advice for those considering volunteering is simple - do it. "It not only enriches your own life in ways you could not imagine, but it also enriches the lives of others. Find organisations or initiatives that align with your interests/expertise, help where you can, and as Gandhi said, "be the change you want to see in the world"!