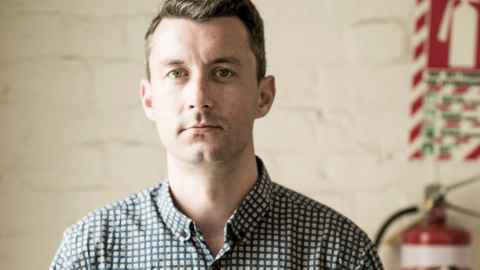 The arrival of The Spinoff, a website that began almost three years ago as a blog about TV, but has grown to cover topics ranging from politics to literature as well as media and social issues has been a  welcome addition to the New Zealand media scene challenging the cosy duopoly that previously existed between heavyweights NZME and Fairfax.
The venture has also been a personal triumph for Editor and Founder Duncan Greive who has long believed there is a growing market for online publications that attract a loyal following among hipster millennials and ageing baby boomers who also want to be reading whatever their kids are following.
The feisty, progressive and at time humorous online publication, part of a new wave of media that are challenging the status quo globally, isn't afraid to lob the odd grenade into issues requiring more oxygen or poke fun at those it feels need a stick in the eye.
"The Spinoff was a combination of an accident and an experiment. The traditional funding model for journalism is fundamentally broken and I wanted to see if I could create a new model that allowed me to grow a business that's a combination of a media company and a creative agency."
Since its launch in 2014 the site has already won six Canon Awards, while Duncan himself was named editor of the year and media visionary at the 2017 NZ Marketing magazine awards, while also being named 2016 Creative Entrepreneur of the Year.
Eventually completing his arts degree in history part-time and freely admitting he wasn't the most diligent of students, Duncan still credits his time at university for at least teaching him at how to research stories properly.
"I wasn't a great student, particularly in my early years. My BA took far longer than it should have. But learning history has shaped my worldview and journalistic craft in ways which have echoed ever since. Additionally, the habits of researching widely before writing were learned at university – even if I failed to put them to work until years afterwards."
While starting a media business in the current climate of media fragmentation might not be considered an ideal strategy for wealth creation, The Spinoff now employs more than 20 staff and with revenue growing at more than 200 percent annually, Duncan says his biggest challenge has been learning to walk before he runs.
"We can only grow when the business can bear it. As a startup without lines of credit or outside investment, we could only build when we had partners in place. The fiscal discipline and long-term planning that engendered has meant that, while we've grown swiftly, we have never gotten into serious danger along the way. I strongly feel that those unfashionable business lessons have helped keep us grounded and focused and has made The Spinoff a lean and approachable business as a result."