Karl Rock has a huge following for YouTube videos about India. He is also an internationally recognised scam-buster.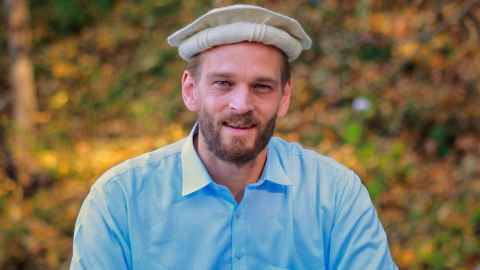 "At school I was a complete failure," says Karl Rock. "But at university I focused on my passions (computers and film) and turned into a B+ / A- student.
After graduating with a Diploma in Computer Science and a Bachelor of Arts majoring in Film, TV and Media Studies, Karl expected to get an IT job and settle down. But he was made redundant twice and became disillusioned with working for other people, so decided to build something on his own and be self-sufficient.
"I followed my passion for India and moved there. Little did I know, after I bought a $400 GoPro camera, that the videos I was making in India for fun would go viral and I'd be able to make a career out of it."
Today Karl is a YouTube influencer with 348 million views of his videos and 1.85 million subscribers. His top-ranked video, showcasing India to New Zealand, and New Zealand to India at street level, has had 15 million views.
Karl has also earned an international reputation for his scam-busting work uncovering and fighting scams in India and has become the go-to person in India for local research on scam call-centres operating internationally.
"Ever since scam call-centres started calling my house, I took it personally and decided to raise awareness to get these shut down. Where I live is a hotbed for such scammers. Luckily in the past year, the police seem to have made it a priority to take them down – at least in my city."   
Ask Karl what he has learnt during his career and he says: "I've learnt to say 'No.' You have  to focus on your purpose in life and not be afraid to tell people 'no' when an opportunity would be more of a distraction than helpful.
"And as a YouTuber, you can't make everyone happy, so don't try."