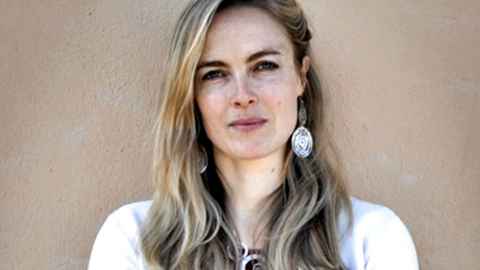 Starting school at 15 would generally be considered a serious handicap for achieving future success. For entrepreneur and author Robyn Scott it seems to have had the opposite effect.
When her parents sold the family farm in Warkworth and moved to Botswana in 1987 to join Robyn's grandparents it was the beginning of an adventure that would be the envy of most young children. While Botswana itself is land locked and more than two-thirds desert, it is also home to the world's largest inland delta, the Okavango, and teems with all of Africa's biggest and most impressive wildlife. It would provide the backdrop to an education no classroom would ever be able to match.
Writing about the experience in her critically acclaimed memoir Twenty Chickens for a Saddle, Robyn recalls how her mother home-schooled her (in a very laissez-faire manner) until she went to boarding school in neighbouring Zimbabwe at 15.
"My brother, sister and I learned by experimentation and exploration in a rich, wild and sometimes dangerous environment. Because of this we learned to love learning. We also learned without benchmarks; with no classmates, we competed against ourselves which I think made us all much less constrained than most kids by what is deemed to be the right way to think, or the best way to think."
Returning to New Zealand in 2001 and completing a Bachelor of Science in Bioinformatics as well as an MPhil in Bioscience Enterprise (Distinction) from Cambridge University, where she was a Gates Scholar, Robyn has been named one of WIRED's 50 People About to Change the World and a World Economic Forum Young Global Leader.
Most recently, Robyn co-founded Apolitical, a London and Berlin-based global peer-to-peer platform for government which focuses on helping public servants find the ideas, people and partners they need to solve the challenges facing societies. Previously, she co-founded Southern African social enterprise Mothers for All which teaches income generation skills to at-risk youth and women, as well as OneLeap, a London-based executive education company which helps the world's leading companies be more entrepreneurial by working with experienced entrepreneurs.
"This sounds very grandiose, but ever since I was about seven I've lost sleep over a fear of not using my life well. For me, this means, most of all, making a contribution towards tackling the big global challenges of our time that cause so much suffering to people and the environment. So I've always been attracted to mission-driven start-ups which offer a way to work together with brilliant, like-minded people to forge new ground and, if you're smart and lucky, to leverage resources very efficiently and make real headway against a hard problem."  
Robyn believes that her unorthodox upbringing has been ideal for preparing her for life as an entrepreneur.
"Because I spent most of my childhood living in the middle of the bush in Botswana and didn't go to school until I was 15, my parents had an outsized influence on my life. They are both adventurous and unorthodox and taught me not to be too bothered by the opinions of others. They also cared deeply about righting the wrongs in society and the environment which has informed my whole career."
Ask Robyn her most important learning to date and the answer seems obvious.
"You are a product of the people and books you spend time with. So surround yourself with people who are smarter and better human beings than you, and books that elevate you."
Robyn is currently working on her second book, about a group of maximum security prisoners in South Africa who adopted AIDS orphans.