Top job for Justice Helen Winkelmann
University of Auckland alumna the Honourable Justice Helen Winkelmann has been appointed to the country's top judicial post as the new Supreme Court Chief Justice of New Zealand.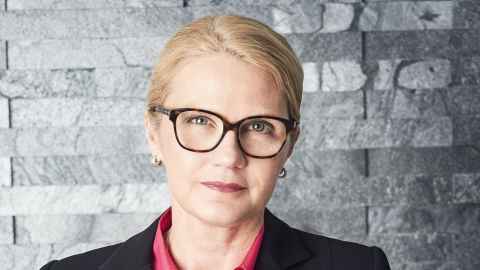 She will replace retiring Chief Justice Dame Sian Elias.
Prime Minister Jacinda Ardern made the announcement saying Her Honour Helen Winkelmann will take office on 13 March 2019.

"The consultation process highlighted the enormous esteem Justice Winkelmann is held in by the legal community. There was a high degree of consensus from all quarters for her appointment. Her honour is recognised by her peers and the profession for her superior intellect, her judicial instinct and experience, coupled with strong leadership, qualities that I am sure will make an outstanding chief justice," she said.
Justice Helen Winkelmann has an LLB and BA in history from the University of Auckland and was admitted to the Bar in 1985. She was appointed a High Court Judge in July 2004 and appointed as Chief High Court Judge in February 2010.
In this role Justice Winkelmann introduced reforms aimed at improving accessibility to the High Court's processes in its civil jurisdiction, improving the timeliness with which the Court dealt with both civil and criminal matters, and improving public understanding of the work of the Courts.

These initiatives included the reintroduction of the publication of annual reports for the High Court, which included the Court reporting against judgment timeliness standards, and the introduction of the Higher Courts (now Senior Courts) Twitter account to improve communications with the public.

She joined the Court of Appeal bench in June 2015. She has been the Chief Justice's representative on the Council of Law Reporting. She is also the Chair of the Institute of Judicial Studies, the body responsible for providing continued education to judges, and oversees a curriculum which supports judges in developing core judicial skills necessary to enable them to judge in a diverse society.