University honours Distinguished Alumni
A surgeon, a singer and a stalwart of Fisher & Paykel are among the distinguished alumni to be honoured by the University of Auckland at a gala dinner this month (8 March).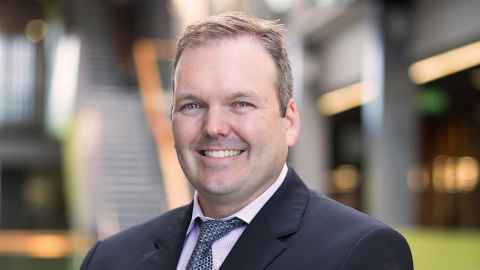 This year's Distinguished Alumni Awards recognises three inspirational graduates, and one Young Alumnus, for their outstanding contributions to their professions, their communities, New Zealand, and internationally.

More than 400 guests are expected to attend the Distinguished Alumni Awards dinner in a pavilion on the lawn of Old Government House at the University's City Campus. The winners will take part in the "Bright Lights" panel discussion event at the Orange Coronation Hall, Eden Terrace, the evening before.

This year's winners are:
Simon Talbot, BHB 1998, MBChB 2001
Medical and Health Sciences
Simon Talbot is a world-leading reconstructive plastic surgeon based in the United States. He successfully led teams to complete groundbreaking double arm transplants in 2011, 2014, and 2016, and has participated in seven face transplants. He is the Director of the Upper Extremity Transplant Program at Brigham and Women's Hospital in Boston and an associate professor at Harvard Medical School. He leads a research laboratory with funding from the United States Department of Defense to further this work.
Listen to Simon talk to Kathryn Ryan on Radio New Zealand's Nine to Noon programme: Arm, hand and face transplant surgeon Simon Talbot.

John Bongard, ONZM, BCom 1982
Business
John Bongard's illustrious career at Fisher & Paykel Appliances spanned 36 years, from his first position as Purchasing Cadet to Chief Executive and Managing Director. John left the company in 2009 to focus on his health after being diagnosed with cancer, a decision which led to him to spend more time with loved ones, as well as getting involved with community groups. John is the Founder and Chairman of The Rising Foundation, a South Auckland-based initiative which supports at-risk youth; Chairman of the Science for Technological Innovation National Science Challenge and Chairman of the SKYCITY Auckland Community Trust; among other community roles. In 2006 John was named New Zealand Business Leader of the Year, and in 2010 he was appointed an Officer of the New Zealand Order of Merit for services to business.
Moana Maniapoto MNZM, LLB 1984
Law
Moana Maniapoto (Ngāti Tūwharetoa, Ngāti Pikiao, Tūhourangi-Ngāti Wahiao) has combined her passion for the arts and her commitment to justice since she entered the spotlight in 1990. One of New Zealand's most successful indigenous acts, performing as Moana and the Tribe, Moana is celebrated for pushing the boundaries of Māori music and taking her unique style of fusion music internationally. Moana has produced award-winning documentaries with her partner, Toby Mills, which have screened at indigenous film festivals across the world. She received a New Zealand Order of Merit for services to music and Māori in 2004.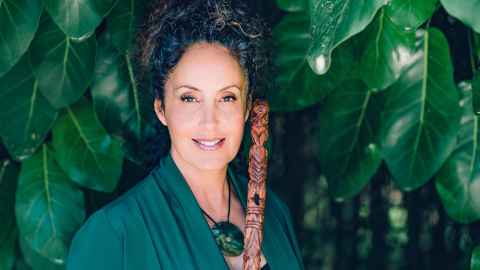 Young Alumnus of the Year
William Pike, BEd Tchg 2007, BEd Tchg(Hons) 2008
Education
While mountaineering during the 2007 eruption of Mt Ruapehu, William's legs were crushed and one needed to be amputated. Ten years later he climbed Antarctica's Mt Scott and was the winner of the Sir Peter Blake Leadership Award. Drawing on his experience and passion for teaching, he established the William Pike Challenge Award, a specialist 12-month programme designed to foster personal development in young people. More than 6000 students have participated in the initiative. William is an inspirational speaker throughout New Zealand and was named a 2015 Young New Zealander of the Year finalist.