NZ needs more male teachers
The Faculty of Education and Social Work explores the poor representation of men in teaching and argues why more male teachers are needed.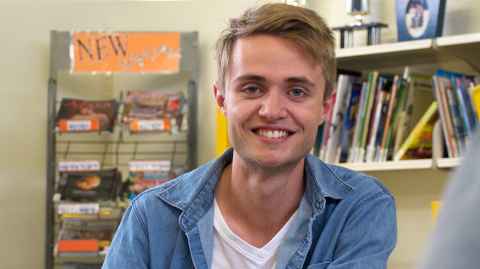 Throughout primary school, I never had a male teacher. Having a male teacher in high school for the first time made it easier for me to connect. I decided I would become a primary school teacher so that I could hopefully impact the lives of young boys and girls within the community.

It is well known that Aotearoa New Zealand is in the midst of a teacher crisis. We need more teachers. But now more than ever, we need more men in the profession.
There are well researched benefits associated with improving the gender balance and diversity in the education and health sectors including:
Optimising the human capital, experience and knowledge in the professions
Reflecting and representing the audience and community that these professions serve
Role modelling for both boys and girls

The Faculty of Education and Social Work is encouraging more males to consider teaching as a career. At the moment only 15-20% of University undergraduate teaching students are male. At graduate level this increases significantly, when more males tend to choose education career pathways.
Ministry of Education figures show men represent:
Less than 5% of early childhood teachers
12% of primary school teachers

40% of secondary school teachers

Set this against a population ratio where males exceed females from birth to age 30* and there is still a long way to go before the gender balance in the teaching profession reflects the communities of Aotearoa New Zealand.
Many men start other careers in other areas and gravitate to teaching because they often seek a more meaningful and fulfilling job. Some reflect that having their own children is often the 'ah ha' moment that lead to their decision to study a Bachelor of Education (Teaching).
Parents and career advisers in secondary schools play an important role in encouraging more young men to consider teaching as a first choice career by reinforcing the value and contribution men can make to their communities and the important role they play in role modelling for both boys and girls.  
*Statistics NZ, June 2018