Mātauranga Māori essential in dealing with sexual violence issues
Opinion: Dr Jade Le Grice says traditional Māori knowledge and processes are the key to addressing issues of sexual violence in communities.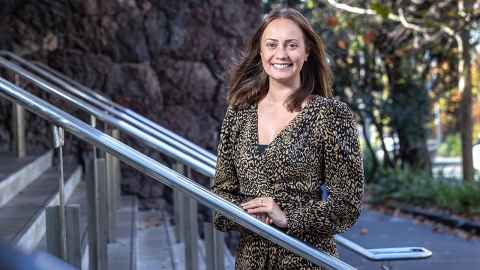 Sexual violence has long been an under-reported issue in Western communities, with social norms and discourses creating difficult contexts for victims and survivors to be heard, recognised and supported in their recovery.
But in recent times, narratives of sexual violence have gained greater social visibility and recognition within the cultural milieu of #metoo, which has challenged the permissibility of sexual violence. In opening up narratives, some stories become more familiar and have led to a new form of common sense about what sexual violence is and the variety of ways it can conceivably happen and to whom. Particular kinds of scripts create perceptions of what a 'victim' or 'perpetrator' can be like, with some definitions favoured over others. These overlay existing beliefs about gender, race and class that converge to create perceptions about who credible victims deserving of empathy might be.
Social processes of denial, minimisation and repression around sexual violence and victimisation are compounded for indigenous people. Imperialist and Eurocentric discourses create barriers to the recognition of colonial harm, historically and intergenerationally, through to the present. They also occur within a colonial framework that has tried to oppress and sever Māori connection to te ao Māori (a Māori world view) structured through te reo Māori (Māori language), mātauranga Māori (Māori knowledge) and tikanga Māori (Māori protocols and practices).
In particular, the ongoing colonial suppression of mātauranga Māori around sexual violence is a travesty, but also a clear area for kaupapa Māori intervention. With Health Research Council funding, an Irihapeti Rehu-Murchie fellowship, I have had the opportunity to interview people working in sexual violence prevention about the mātauranga Māori they engage when working in their communities. In particular, an aunty, Cheryl Turner, mana wahine and chairperson of Pakanae marae in Hokianga, has supported this kaupapa Māori project on sexual violence prevention that draws upon and facilitates the mana of our hapū Ngati Korokoro, Ngati Wharara, Te Pouka.
The project weaves together established kaupapa Māori literature, the intellectual richness of our kaumātua, grassroots practitioners and the insights of rangatahi Māori (young Māori) to produce resources for whānau that re-establish our mātauranga Māori when working in sexual violence prevention.  
The ongoing colonial suppression of mātauranga Māori around sexual violence is a travesty.
I am researching with, and for, people I have whakapapa connections to – and have listened to the stories of my people. I have cried, I have laughed and I have listened. I have heard stories of tremendous resilience, survival, strength and determination. I have heard stories about the intelligence of our ancestors, of our past practice and ways of being that safeguarded whānau and communities from sexual violence.
That provided pūrākau (narratives) of tūrehu and atua (spirits), and contexts of meaning that rendered sexual violence a transgression that warranted consequences, and on which people felt a duty of care to act. These were contexts in which victims were not blamed and where Māori communities had agency to address issues, develop solutions and put in place strategies to advance the wellbeing of every person.
Speaking to these passionate whānau, who work at the grassroots in remote rural areas, I have been in awe of how much they give. Often working for free, or underpaid, in highly restrained contexts, the drive to support their community is at the forefront of their mahi aroha. But it is work that occurs in tension with colonial barriers to mātauranga Māori. It also requires major advocacy to retain and improve on the meagre funding received. Colonial processes remain that deny Māori rangatiratanga (agency and leadership) and utilisation of Māori models in practice, even in areas with predominantly Māori populations. These whānau sustain community survival, equipped with mātauranga Māori and teachings of their ancestors, yet are constantly let down by the limitations of bureaucratic systems.
There is a clear opportunity to delve into the practices and processes that actively silence indigenous people affected by sexual violence. Validating mātauranga Māori, remaining responsive to indigenous psychologies and ways of being, and deconstructing colonial incursions, are key factors in indigenous sexual violence prevention initiatives.
Indigenous-led approaches to reducing sexual violence are crucial, and there is huge potential within all Māori communities to speak about the nuanced issues affecting them, alongside their potential solutions.
I have heard stories about the intelligence of our ancestors, of our past practice and ways of being that safeguarded whānau and communities from sexual violence.
Dr Jade Le Grice is a lecturer in the School of Psychology and is Ngāti Korokoro, Ngāti Wharara, Te Pouka hapū of Ngāpuhi iwi, and Ngāi Tūpoto hapū of Te Rarawa iwi.
Thanks to Professors Linda Nikora and Nicola Gavey; kaumātua Joy Te Wiata and Russell Smith; members of the project advisory group including Tracy McIntosh, Helen Moewaka Barnes, Joanna Kidman, Terryann Clark, Kiri Edge, Shiloh Groot, Leonie Pihama and Julie Wharewera Mika for their support with this project.
A version of this article first appeared in the July issue of the University of Auckland publication UniNews.