Gilbert Wong looks at the forces shaping the future of food and how the University's research is contributing to what's likely to be on our plates in 2030.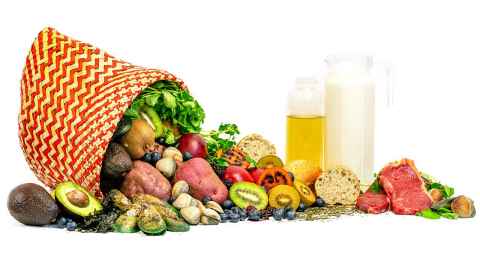 Consider the following. One in ten New Zealanders is going (mostly) meat free. By some estimates, 70 percent of millennials are cutting back on meat in their diet. Millennials, those born between 1981 and 1996, make up an increasingly dominant percentage of the global population, and more than half the populations in Asia.
But in 2018, New Zealand's beef exports earned more than $3 billion. About 47 percent of New Zealand's beef goes to the United States where most of it gets turned into meat patties. In the US, 100 million hamburgers are consumed each day.
The often contradictory messages from demographics, consumer behaviour, export dollars and influencer comment tell different stories, but they are all about the future of food.
Dr Rosie Bosworth, a University of Auckland alumna who featured in the 40 Under 40 in 2017, is a future of foods strategist. Rosie is adamant that it is time for New Zealand to "stop polishing the wrong paradigm". The future of food comes down to what people choose to eat and she says global population shifts mean the immediate future will be dominated by millennials, estimated by Ernst Young to make up 75 percent of the global workforce by 2025.
She says the relationship that millennials have with their food has three big drivers: health, ethics and environment.
"When it comes to animal agriculture, New Zealand has a better system than most of the developed world but, even so, agriculture has a huge impact on our environment. Millennials and, to a lesser degree, baby boomers, are very conscious of the role of animal protein in our health.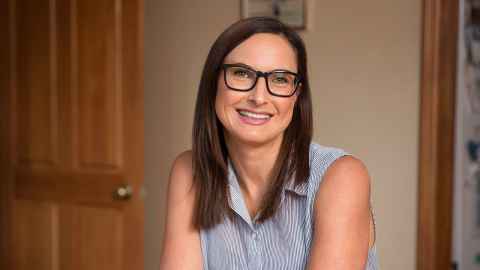 "At the same time we're seeing the rise of conscious consumers who are after ethical, sustainable and healthy options for protein, often with impactful meaning. This is what millennials want and they've moved beyond the commodity play of just buying food, they want their food to be a values-driven experience," says Rosie.
Hot on the heels of the millennials are Generation Z, those born since 1997. They are estimated to surpass millennials as the dominant societal cohort by 2030.
"Gen Z are saying there are new ways to produce food that don't have the environmental, ethical and sustainability baggage," says Rosie.
"Why would you choose animals when there is a yummy, nutritious alternative that has the same sensory experience, that's produced in your own country and exacts no cost to a living animal?"
The University of Auckland's Professor Boyd Swinburn, co-chair of the Lancet Commission on Obesity, says New Zealand can help lead the change in diet and environmental sustainability.
"Food systems are central to our wellbeing as New Zealanders. They are by far the biggest contributor to our diseases and premature death and they are our biggest source of environmental damage.
"At the same time they contribute enormously to our national wealth and diverse cultures. New Zealand can and, I think, should, become a world leader in developing healthy, sustainable, equitable and prosperous food systems."
Global food giants are hedging their bets. Tyson, the biggest meat producer in the US, has created an alternative protein nugget and a blended patty that combines beef with pea protein. At a branch in Atlanta, the fast-food giant KFC recently decided to trial a new line of nuggets and wings made from plant protein. Cars and queues blocked streets. The meatless nuggets and wings sold out in less than a day.
French dairy and drinks giant Danone has made a decisive shift towards plant-based products. Chief executive Emmanuel Faber told the Globe and Mail this year, "There is a huge trend of people moving to less animal protein and more vegetable protein. We believe this flexibility in diets is fundamental for the future, for the health of the people and also for the health of the planet."  
We're seeing the rise of conscious consumers who are after ethical, sustainable and healthy options for protein.
The Intergovernmental Panel on Climate Change recently released its Climate Change and Land report that covers food production and security. The report is decidedly big picture, with mind-boggling estimates of environmental loss. Agriculture utilises about 70 percent of the world's fresh water. Soil on tilled fields is being lost at 100 times the rate it is being formed.

About 25 to 30 percent of food production is lost or wasted. Meanwhile, two billion adults are overweight or obese and 821 million are undernourished.

The report's big takeaway is that the window is open to reduce climate change by diversifying food production systems and what we eat. It says: "Balanced diets featuring plant-based foods … and animal-sourced food produced in resilient, sustainable and low greenhouse gas emission systems present major opportunities … while generating significant co-benefits in terms of human health."

The EAT-Lancet Commission on Food, Planet and Health was published in January. Food in the Anthropocene: The EAT-Lancet Commission on Healthy Diets from Sustainable Food Systems is the work of 37 world-leading scientists from 16 countries. It distils a large body of research on the environmental impact of various diets and outlines a preferred future of food as one with far less meat. It says: "Most studies conclude that a diet rich in plant-based foods and with fewer animal- source foods confers both improved health and environmental benefits."

The report comes up with a "planetary health plate", the best diet for human health and environmental sustainability. Half the plate would be vegetables and fruits, the other half would be food made from whole grains, plant protein and unsaturated plant oils. Completely optional are modest amounts of animal protein.

The EAT-Lancet report concludes that business as usual for food production and diet is not an option. "Without action, the world risks failing to meet the UN Sustainable Development Goals (SDGs) and the Paris Agreement, and today's children will inherit a planet that has been severely degraded and where much of the population will increasingly suffer from malnutrition and preventable disease."

New Zealand's red-meat interests have not been sitting on their hands. Beef and Lamb NZ commissioned Antedote, a San Francisco innovation consultancy, to look at how our red meat sector should respond to the rise of alternative proteins. The Future of Meat is an engaging overview of the threats and opportunities.

The report acknowledges how consumers increasingly want food that is healthy, sustainable and ethical, a trend driven by the backlash against "broken food systems, e.g. factory farming and big food". There is the common echo about the influence of millennials and those who influence them directly via social media feeds. For example, the tennis powerhouse Williams sisters, Serena and Venus, promote a vegan diet in training to boost performance. The altmeat supporters include billionaire influencer Bill Gates, who has said: "The future of meat is vegan."

'Real' red meat
The report does find a silver lining in the otherwise gloomy scenario it paints for the meat industry. The authors argue: "The same considerations that are leading consumers to consider alternative proteins are the ones that give us confidence that there is a strong opportunity for New Zealand red meat. There is a desire for better food at all levels, which supports a strong future for 'real' red meat."
Take this counterfactual: in our biggest beef market, the US, and second-biggest market, China, consumers are happily chomping down quality red meat, with sales of grass-fed beef from New Zealand doubling every year since 2012 to the US, with China on a similar trajectory.
If the future of food is more accurately framed as the clash of proteins, alt protein versus meat, a glimpse of the future for New Zealand comes with the lesson that not all of our beef is created equal and it doesn't have to be consigned to the fast-food hamburger chains of the US. Firstlight Foods has pioneered the development of a Wagyu-cross beef with a network of Kiwi farmers. The cattle are raised on pasture to create quality beef cuts that have collected international awards.
The twist is that grass-fed Wagyu cuts also deliver a bounty of complex lipids and healthy omega-3 fatty acids, the so-called 'good fats' that help prevent heart disease.
Another company looking at the future of food is a2 Milk™ which, on the basis of a different protein in its milk, has grown into our biggest listed company. A clinical trial at the University of Auckland's Liggins Institute in 2018 found that a2 Milk™ was at least as effective as lactose-free milk at preventing or easing some symptoms of lactose intolerance.
Firstlight Foods and a2 Milk™ are examples of New Zealand businesses to benefit from research funding from High-Value Nutrition (HVN), one of two National Science Challenges (NSCs) hosted by the University of Auckland. In 2014, 11 National Science Challenges, each a nationwide research collaboration, were established to tackle the biggest science-based issues and opportunities facing this country. HVN's job is to deliver the research required to switch us from being a largely commodity food producer to one that exports high-value premium foods for health and wellbeing.
The University also hosts A Better Start, the NSC seeking to lift the health and life outcomes for children.
The idea to "let food be thy medicine", attributed to Hippocrates, has been updated for the 21st century as the prime research driver for HVN and over ten years it will have invested $69m in top food and nutrition scientists. HVN's focus is on foods for affluent consumers in China, where eating specific foods for health reasons is commonplace. So it has invested in research at the Malaghan Institute in Wellington, led by Dr Olivier Gasser, to look at the impact of diet on lung health. The aim is to create foods to help the good people of Shanghai breathe a little easier in pollution-shrouded winters.
A second major programme, Digestive Health, is led by Dr Nicole Roy at Massey University. Her team is looking at the links between diet, metabolism and the microbiome to understand irritable bowel syndrome which affects around one in three people worldwide.
Another strand is Metabolic Health. Professor Sally Poppitt, director of the Human Nutrition Unit at the University of Auckland, leads a team looking for early predictive markers of Type 2 diabetes in a common Chinese body shape, known as ToFi, 'Thin on the outside, Fat on the inside'. Despite a low body mass index, many people of Chinese heritage store unhealthy fat and face a high risk of diabetes. The estimate is that more than 300 million people in Asia have Type 2 diabetes. Early predictive markers for diabetes would be valuable intellectual property for future foods from New Zealand.
The fourth main strand of research, Infant Health, led by Associate Professor Clare Wall of the Faculty of Medicine and Health Sciences, is looking at ways to determine how complementary foods could boost the microbiome of infants to improve immunity and reduce infection.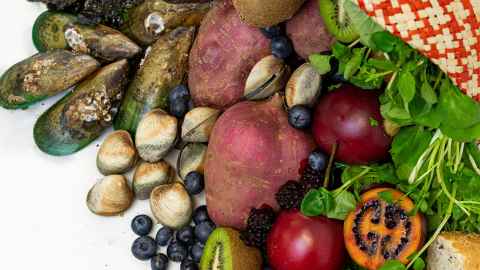 Challenges for China
China has 17 cities with a GDP higher than $US140 billion, while New Zealand's national GDP is about $US205 billion.
China's big problem is that it needs to feed a fifth of the world's population and has only one tenth of its farmland. About 57 percent of its population now live in cities and their affluence is rising. As it rises, their diet now resembles what has become the bane of Western countries, much more processed food, a dramatic rise in consumption of pork, red meat and dairy and, with that, an epidemic of obesity and diabetes.
Little of this looks sustainable, which is why High-Value Nutrition supports food businesses that tread more lightly on the environment. "Sustainability is very much part of the mix we want in every business we work with," says Joanne Todd, director of HVN. As part of the criteria for funding, a business must provide evidence of how it responds to the UN's SDGs.
This includes working with innovative Maori businesses to ensure that Vision Matauranga, or unleashing the science and innovation of Maori knowledge and resources, is part of the future of food. A recent investment is in karengo (seaweed) with Ngai Tahu and Wakatu Incorporation, the Cawthron Institute, AgResearch, the Malaghan Institute and Hokkaido University.
Traditional sources of nori (Pyropia spp) are in short supply because of reduced harvests in the Northern Hemisphere through climate change. One day the partners want to harvest, process and export karengo, an indigenous seaweed, as a premium and sustainable food with evidencebased health benefits. HVN has adopted a wait-and-see approach to alternative plant proteins that mimic animal meat. "We're not going down that road, because we need to look at what New Zealand can do at scale and efficiently."
Joanne agrees that the trend towards alternative proteins in the US is driven by millennial behaviour, but also by factors New Zealand lacks.
"They can do it because they have the money to do it and the land to grow it."
Even if the Canterbury Plains could grow peas to turn into Beyond Burger patties, any harvest would be dwarfed by production from the American Midwest. It is not in HVN's brief to invest in commodity foods either. As well as the karengo, HVN has looked at hemp seed, a rich source of protein when made into flour.
"We're definitely open to looking at emerging protein sources, but they have to be ones that New Zealand can grow sustainably."
Speaking as a nutritionist, Joanne urges consumers to think hard about their food choices. Plant-based "meat" is derived largely from imported pea protein and so comes with food miles. The Impossible Burger, showcased by Air New Zealand, comes with a long ingredient list of additives. She says the need to know where our food comes from works both ways. "On one hand you have a beautiful, tasty beef burger you know is grown on grass and on the other hand you have … what exactly?"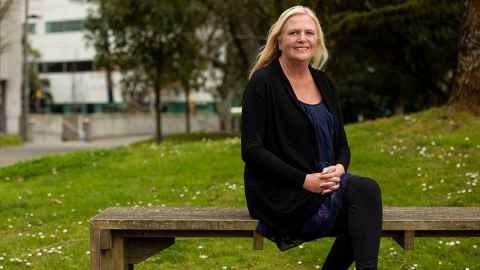 We need to look at what New Zealand can do at scale and efficiently.
Monitoring consumer behaviour
The question of how millennial and Gen Z behaviour will shape the future of food is not clearcut, say researchers from the Department of Marketing at the Faculty of Business and Economics at the University.
Dr Jenny Young researches consumer behaviour, including decision-making for food, and works with Dr Joya Kemper, who has a special interest in the marketing of social and environmental issues and the rise of ethical consumption.
"Millennial and Gen Z generations are definitely driving changes regarding sustainability and animal rights issues," says Jenny.
"They are the 'loud voices', linked by their experience of technology, but they are also diverse groups who are fluid, hard to define and fragmented to reach. Within these cohorts, there are the socially aspirational, but many also simultaneously hold personal aspirations, seek convenience and are open to temptations."
They are embracing vegetarianism, veganism or 'vegan-ish' diets, and see lab-grown meats as appropriate for fast-food industries and to feed those who don't think about where meats come from. At the same time, Jenny says, deciding what to eat is complex, so it's difficult to generalise.
"Let's not forget the older generations with buying power who are now living longer and will continue to have a strong influence on the market well into the 2030s," she says.
"Among the baby boomers there have always been ethical and pro-sustainability consumers. Many mature consumers are following healthier eating patterns as they age, embracing plantbased diets or cutting back on red meat." But she says our attachment to meat remains strong because of taste, tradition and nutritional benefits. For some, there might be conflict between their desire for meat and concern over animal rights. Other consumers are divorced from this and believe they are entitled to eat meat because we're omnivores and that it is irreplaceable.
In the face of bombardment from the media and social networks with often contradictory information about the latest trending diet, dilemmas on what to eat will continue.
"We also need to consider how changes filter down to consumers who may not be as involved. Food decision-making is often done in a low involvement state, but it has an immediacy day to day," says Jenny.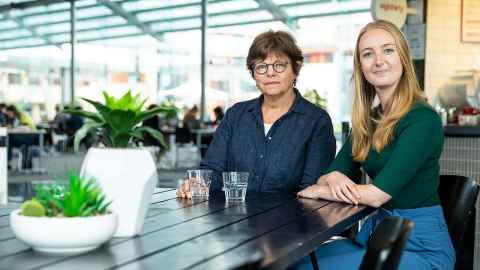 Unfortunately, unhealthy packaged foods still proliferate, with nearly 70 percent of supermarket foods classified as ultra-processed by the University of Auckland's inaugural "State of the Food Supply".
Jenny has interviewed people before they enter a supermarket about their beliefs and views on the environment and desire for sustainability. When they leave, the contents of their trolley clearly contrast with what they have said. Consumer behaviourists call this the "attitude behaviour gap".
"People might have great intentions but convenience beckons and those intentions, don't translate to behaviour," she says.
Joya suggests that widespread changes in diet, such as reducing red meat consumption as advocated by the EAT-Lancet report, would require a complex mix of initiatives, from information campaigns to change social norms, to a regulatory framework. Germany, Brazil and Sweden have established guidelines for sustainable food consumption to give legitimacy to those wanting to change behaviour.
Alongside this, policymakers can consider limits on marketing and advertising, to taxes on unhealthy foods as part of national strategies to reduce obesity.
However, she says, New Zealanders value personal responsibility highly and any such strategy risks being dubbed an initiative of the nanny state.The push and pull between consumers and markets, the battle between good intention and habit, the ethical and sustainability struggle between alt protein and animal meat will all shape the future of food. How should New Zealand react to this menu of possibles and probables?
The Future of Meat report's advice: "This is a wake-up call to ensure we understand what is important to premium consumers, that we protect our natural food production systems and products, and do more to ensure that our customers and consumers recognise that New Zealand's red-meat farmers are in the natural foods business."
HVN's Joanne Todd says for New Zealand farmers to forget about animal protein would take a generational shift. For her, the future is for New Zealand to be a country that produces a wide range of premium foods in a pristine and sustainable environment for affluent consumers. In the meantime, innovation is needed and that's where work being done at the Liggins Institute comes in.
"At High-Value Nutrition, we hope to change the culture of the food and beverage industry to really show the value and necessity of investing in research and development," she says.
Rosie Bosworth sees alternative protein as a disrupter as potent as the internet. She says New Zealand needs to get behind more research and development, foster more start-ups and generate support for those who want change.
"We have five to ten years in this market, so let's use the cash cow to fund the new paradigm. Your first reaction is to defend, but we need to be more far-sighted than that. We need to find a new identity. Holding on to the old one means economic suicide."
Jenny Young sees the continuing fragmentation of food markets with tradition and innovation both driving the way we will eat. "There are vastly different segments – polarised values – so consumer-centric insights are crucial. Being a leader on sustainability, respectful marketing and ethical farming is the best position for New Zealand for the wild ride ahead."
This feature first appeared in the Spring 2019 issue of Ingenio. 
Contact Ingenio.