Coronavirus: don't panic yet – the global medical world is responding
Opinion: Much action has already been taken globally to address the Wuhan-originated coronavirus, Dr Helen Petousis-Harris explains.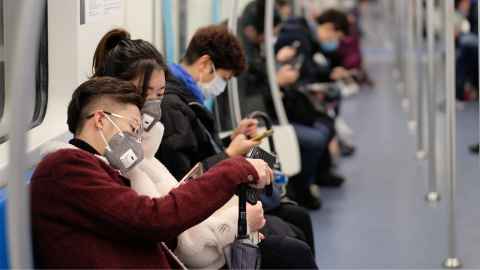 There are two immediate questions around the new coronavirus: should we be concerned, and will there be a vaccine? The answer is probably yes to both but don't panic yet. There is a plan. But first off, let's look at what we are dealing with.
What is this virus?
2019 novel coronavirus, aka 2019-nCoV, belongs to a family of viruses called coronavirus. These are very common viruses that infect a wide range of animals, including humans and can cause mild to severe disease, from colds to severe pneumonia.
Coronaviruses are often transmitted between animals and people (this means they are zoonotic). Well known examples are the Severe Acute Respiratory Syndrome (SARS-CoV) that made the leap from civet cats to humans in 2002/2003, and the Middle East Respiratory Syndrome (MERS-CoV) that jumped from dromedary camels to humans in 2014. Both caused many deaths, MERS was more lethal. This new virus appears less aggressive than SARS and MERS.
On New Year's Eve, China advised the World Health Organisation (WHO) that it was seeing cases of severe pneumonia of unknown cause. A week later it had identified a new coronavirus as the culprit (2019-nCoV). I recommend the WHO pages on this emerging threat.
How much is known about it?
In less than a month the following has been established:
Identifying the virus enables identification of cases – now we know what to look for.
The virus can be transmitted person-to-person, not just from animal to person. This significantly increases the chances of spread.
There is an average of 10 days between infection and detection.
The full genome was published in the public domain on GenBank and in the Global Initiative on Sharing All Influenza Data (GISAID) portal. This allows researchers all over the world to start working on solutions.
Researchers at the Imperial College in London carried out some modelling which suggested there must have been many more cases than had been notified based on the spread. At the time of the modelling (January 17) they estimated about 1700 compared to the 60 or so confirmed reported. Note the lower estimate was 427 and the upper estimate 4471 and these do not include mild cases or cases with no symptoms. More cases means more potential for spread.
The US CDC (Centers for Disease Control and Prevention) have already developed a real time test that can diagnose this virus. They will soon share this test through their International Reagent Resource, which makes reagents and tools such as detection kits available to users.
This is a pretty impressive international response.
How far has it spread?
The situation is changing daily. At the time of writing, the latest Situation Report from WHO (published on Saturday, January 25), said the following countries have reported confirmed cases (the number for each in brackets):
China – (1297 cases, mainly in the Hubei province where Wuhan, the city where the new virus first appeared, is situated and also including Hong Kong [5], Macau [2] and Taipei [3])
Thailand (4)
Japan (3)
Vietnam (2)
Republic of Korea (2)
USA (2)
France (3)
Australia (3)
Nepal (1)
Singapore (3)
The same WHO document reported 41 deaths.
To the best of my knowledge there are no secondary cases in these countries. However, human-to-human transmission poses loads more challenges for limiting the spread.
What is being done to stop it?
Agencies all over the world are monitoring the situation closely. Some places have set up screening of passengers coming from Wuhan at their borders. The WHO held an emergency meeting on January 22. It stopped short of declaring a public health emergency of international concern and urged the global community to work together to fight the new coronavirus. If a public health emergency is called at a later date, there will be resources mobilised and WHO will have more power to control disease under International Health Regulations. This would be a very rare move.
Can you treat it?
There are no effective treatments for coronaviruses per se. The symptoms can be treated.
Can you avoid it?
As with any infectious respiratory disease – wash hands, cover coughs and sneezes, stay away from sick people. This virus is probably spread via droplets in the air from coughs and sneezes.
What about a vaccine?
If this proves to be a public health emergency, then a vaccine is likely. Already scientists at the US National Institutes of Health, are working on a vaccine as well as a group at the Baylor College of Medicine in Texas, a group in Canada and no doubt there are others too, such as Novavax.
Developing a vaccine against coronavirus is not as challenging as for some other infections. Coronaviruses have a protein called the 'S' protein that is a good vaccine target. The gene for this protein can be inserted into something like an adenovirus vector to produce a live viral vaccine. Investigative vaccines against SARS and MERS using this technology have been successfully used in animal models including non-human primates. Also we have virus-like particle vaccines like HPV vaccines.
Just last year a MERS DNA vaccine (also based on this 'S' protein) was tested in humans and looked likely to be protective based on the type of immune response it produced. People who had received the vaccine had the same type of immunity to MERS as people who had recovered from the disease.
It would be at least a year before a vaccine was available but it is likely very doable. It all depends on what happens next.
Should we have border control?
We should follow our NZ pandemic preparedness plan. There is a six-stage strategy in the first phase. The second phase is border management (keep it out). The potential trigger is sustained human-to-human transmission in two or more countries. As of today, this has not yet been demonstrated.
Watch this space.
A version of this opinion piece first appeared on Dr Petousis-Harris's blog, Diplomatic Immunity.