Celebrating women in science at FMHS
February 11 is International Day of Women and Girls in Science. To celebrate, six women from the Faculty of Medical and Health Sciences share their stories and advice.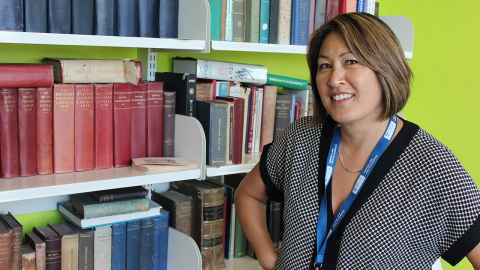 Professional Teaching Fellow in Pharmacy
With the rapid evolution of technology and artificial intelligence, Professional Teaching Fellow Stephanie Yee can't wait to see how the pharmacy profession grows and changes in the future. "It is an exciting time to venture into a career in science… There will be roles in science we can't foresee and the workforce of pharmacy will be very different to what you see today." While she may not be able to foresee what these changes will be, she can prepare pharmacy students with the transferable skills they will need to become medicines experts. Achieving this expertise requires a strong grasp of drug formulation, patient safety, and of course, chemistry.
Stephanie's journey into pharmacy began with a love of chemistry which was sparked by a University of Auckland Medical School tutor who temporarily taught at Stephanie's high school to boost students' learning in this area. It was her passion for the subject that left a lasting impression on Stephanie—a passion which she can pass on to her students as she prepares the pharmacists of the future.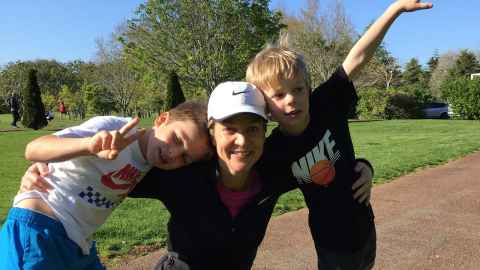 Senior lecturer in Psychological Medicine
It's the connection between the mind and the body that fascinates psychological medicine lecturer Dr Anna Serlachius. Although no one in her family comes from a psychology background, Anna was determined to read as much as she could on the subject, which grew into a lifelong passion. Now a Senior Lecturer in Psychological Medicine, Anna is especially passionate about developing programs for adolescents and young adults with chronic illnesses that focus on teaching practical, positive skills to cope and thrive.
"There is so much talk about the negatives of academia/science," says Anna. "But some of the best things about a career in the sciences is that you get to research what you love, challenge yourself every day, and work with like-minded colleagues and students."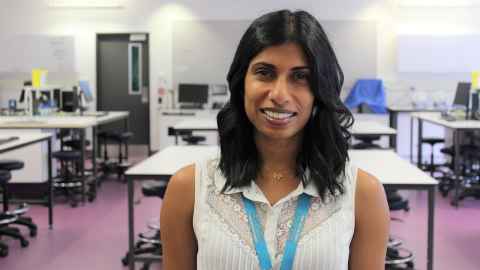 Professional Teaching Fellow in Physiology
As a child growing up in Sri Lanka, Nishani's curiosity for science began to blossom as she spent time with her mother, a marine biology researcher. Now, Nishani spends her days teaching students about the different parts of the human body and how they all work together—it's all part of her role as a Professional Teaching Fellow in the Department of Physiology. 
Nishani compares the study of physiology to assembling a jigsaw puzzle, putting together the pieces to figure out how we function. There's still a lot that we don't know about how the body works, but Nishani isn't fazed—"that's when it gets really exciting!" She hopes that her students will maintain their curiosity and perhaps one day they may solve some of these mysteries.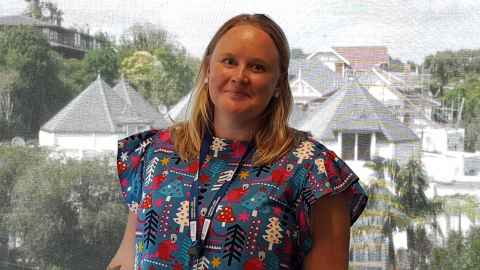 Research Fellow in Nursing
As a Research Fellow within the School of Nursing, Dr Victoria Egli is gaining recognition for her research into the impact on children's neighbourhood environments of their health. But one of her inspirations to pursue research came from an unexpected source – Buffy the Vampire Slayer. "Buffy and her friends used research as a weapon to fight evil. Buffy taught me to use my position of privilege to help others and to be prepared by doing my research," explains Victoria.
Unlike Buffy, Victoria's research explores the strengths and weaknesses of children's neighbourhoods, from the benefits of community assets to the challenges of counteracting junk-food advertising. What they do have in common is that both Buffy and Victoria research with the support of their peers, supporting one another and lifting each other up.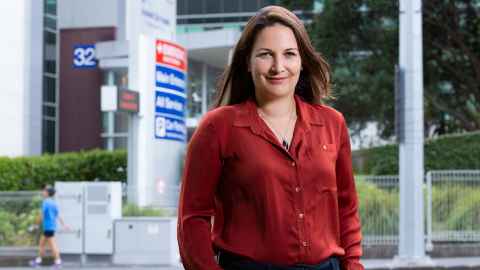 Carrie Bryers
Master of Public Health graduate
Carrie Bryers knows first-hand that seeing is believing—especially when it comes to career prospects. When a girl from the year above her at high school decided to become a doctor, Carrie realised that she could too. Now, Carrie is using her Masters research in Public Health Medicine to encourage the next generation of health professionals. "I looked at successes, challenges and opportunities for Māori high school students (and their whānau) into health programmes at the University of Auckland, through a project called 'Whakapiki Ake'."
Carrie advises women and girls who want a career in science to ask lots of questions and look for others already working in that field. "Find people who have walked the path before you and see if there is any advice they can give that can help direct your own journey."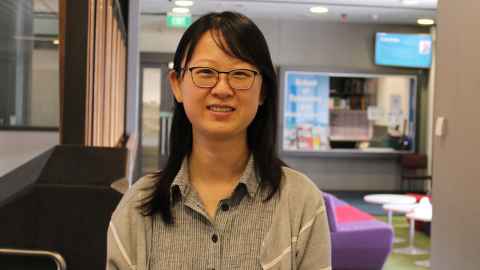 Lecturer in Optometry and Vision Science
"Science is for everyone. Don't listen to the people who say 'science is too hard for girls'!" That's the message that Tina has for budding scientists. As a teacher, researcher and supervisor within the School of Optometry and Vision Sciences, Tina spends a lot of her time exploring binocular vision, the process by which both eyes work together (or don't!). When binocular vison doesn't develop correctly during childhood, it can lead to a range of vision problems, which Tina is investigating.
Her advice for anyone wishing to pursue science is to know their strengths and their weaknesses. "Science is difficult and requires a broad skillset, so a good amount of self-awareness will help them to apply their strengths in the right places and find smart ways to compensate for their weaknesses." For Tina, this meant using her time management skills to improve to giving presentations, and it's this growth mindset that has helped her succeed in her field.