Q and A with Siouxsie Wiles
Dr Siouxsie Wiles has been at the forefront of an information campaign about Covid-19. She's answered a lot of questions for people. We ask her some more.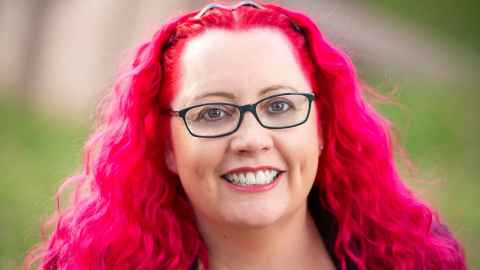 You've been a voice of reason over Covid-19. Was it hard to be heard through all the Kevins and Karens of Facebook?
It's certainly hard that social media treats valid information the same as conspiracy theories and bad science. It's fascinating as well as depressing. It's not like we would want someone who wasn't a mechanic offering advice on how to fix our car. Yet when it comes to our health, we'll accept advice from all sorts of people peddling all sorts of dubious things. Rather than get involved in fights on Facebook, I've focused on explaining the evidence and working with Spinoff cartoonist Toby Morris to make shareable easy-to-understand graphics of important stuff people need to know.
We rely on science to beat viruses like these. If I was going to university next year, what would be a good subject to study?
We may rely on scientists to develop treatments or vaccines but beating a pandemic like this takes all of us. Yes, we need people to study science. But we also need people who have studied history, mathematics, policy, arts and medicine. So study what you are passionate about. But be the kind of person who uses your skills to make a difference in the world.
What did you study at university and how did you come to study it?
I majored in medical microbiology which is the study of bacteria and viruses that cause human disease. As a teenager, I was fascinated by nasty microbes and I wanted to know how they could make people sick and how pandemics like the one we are experiencing could change the course of human history. I never actually thought I'd see a pandemic play out in real life though!
Were you always good at science?
I grew up in South Africa and the UK so went to a few different schools. In South Africa, we took tests that determined what subjects we studied so I did science and engineering subjects. When I moved to the UK as a teenager, I was given more of a choice of what to study but ended up going down the biology path thanks to an inspirational biology teacher called Mrs Roberts.
Do you have any siblings?
I have a younger brother. He's the sporty one and also studied maths at university. He now works in finance and he and his family live in Australia.
Who were or are your mentors?
I've had, and continue to have, so many mentors. My parents are incredibly influential. As mentioned, my high-school biology teacher nurtured my love for biology. I am also privileged to work with incredibly supportive colleagues in Te Punaha Mātatini – one of the Centres of Research Excellence – many of whom I consider mentors. There are too many people to list, but special mention has to go Kate Hannah, Professor Shaun Hendy, Dr Dan Hikuroa and Associate Professor Cate Macinnis-Ng. I also have some incredible informal mentors – Professor Laura Bennet and Associate Professor Simon Swift are two that spring to mind.  
As a teenager, I was fascinated by nasty microbes and I wanted to know how they could make people sick and how pandemics like the one we are experiencing could change the course of human history.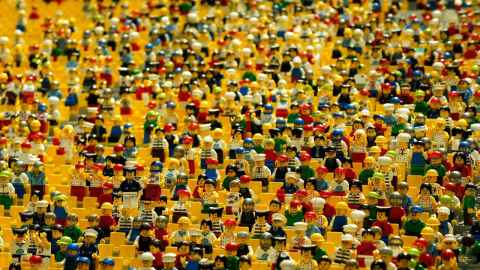 What do you teach now at the University?
I mainly teach about various infectious diseases and antibiotic drug discovery.

A few years ago, you had to resort to crowdfunding to raise money towards your research into antibiotic resistance. Why?
My research is still funded by donations and crowdfunding as I've not been very successful in getting funding through more traditional routes. It's not necessarily that governments are reluctant to fund infectious disease research. Rather, it's that the decision of what gets funded is made by the academics and researchers who get to sit on funding panels. The sad reality is that success rates here are low compared to other countries. I'm not sure whether my lack of success for this traditional type of funding is because my research ideas aren't considered fundable, or whether my CV isn't good enough to compete with everyone else. Whichever it is, I've taken matters into my own hands!
You made a prediction in 2017 that resistance to antibiotics would create a major problem for public health by 2050.
A growing number of infectious diseases experts, myself included, have been warning of the growing problem of antimicrobial resistance. In 2017, I turned a talk I'd been giving for a few years into a small book called Antibiotic Resistance: The End of Modern Medicine? It's clear that resistance is already affecting many people. Infectious diseases that were once easily treated now need more expensive drugs or injections rather than tablets. But like climate change, resistance is a slow-burning problem and it will still be a few years before we realise just how bad it can be.
You've been very busy with media. What did you do in your lockdown downtime?
I haven't had a lot of downtime. I've tried to make sure I get some exercise – cycling is what I enjoy. I also love baking so I've been squeezing in a bit of that. I would love to be spending time playing with Lego but I've not managed to do much of that.
Do you have any hobbies?
Lego!
Did you have to dye your own hair while in your bubble?
I get my hair done at the hairdresser so it's getting more and more the colour of candy-floss with each passing day!
What was the biggest loss of freedom to you?
I haven't had time to really think about this much. But I'm sad it'll likely be a long time before I get to see my parents in the UK again.
What was the inspiration for the name Siouxsie? Is it your real name?
My name was Susanna, but everyone called me Susie. Or Suzy, Suzi, or Suzie. When I was a teenager, my best friend was a big fan of the punk-rock band, Siouxsie and the Banshees. He started spelling my name that way and it stuck.
This Q and A first appeared as My Story: Siouxsie Wiles in the University of Auckland staff magazine UniNews.