Jane Harding honoured for groundbreaking neonatal research
World leading neonatologist Distinguished Professor Jane Harding has been made a Dame Companion of the New Zealand Order of Merit in the Queen's Birthday Honours.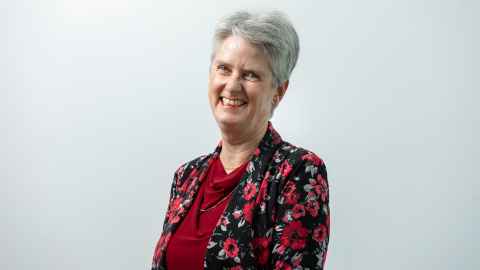 Professor Harding's research at the Liggins Institute, at the University of Auckland, has led to paradigm changes in the care and treatment of babies before and after birth across the globe.
She said, "When I first heard of this, I felt overwhelmed. It's a great honour, and quite unexpected."
After a brief celebration with friends, she would be back in the laboratory. Her team is looking for doctoral candidates keen to be part of significant research programmes focusing on neonatal health and well-being.
The Director of the Liggins Institute, Professor Frank Bloomfield, said, "Jane's research into the health and well-being of babies before and immediately after birth has advanced the care of many thousands of new born babies worldwide.
"She has always been a trailblazer and her reputation means that she is in great demand around the world as the leader in her field."
Professor Harding's research on the impact on brain development of low blood sugar in premature babies led to a simple, inexpensive oral treatment with dextrose gel that has kept many babies with their mothers rather than being admitted to neonatal nurseries. It has improved breastfeeding rates with potential benefits for long-term well-being. The research has been adopted around the world and Professor Harding now leads a major research programme into the school-age outcomes of babies at risk of low blood-sugar levels.
Professor Harding, a previous Deputy Director and co-founder of the Liggins Institute and Deputy Vice-Chancellor (Research) at the University, has chaired the Public Health Global Challenge Steering Group and is the New Zealand Secretary of the Rhodes Trust, selecting and mentoring future generations of New Zealand leaders and scholars.
Over her career, she has been awarded the Rutherford Medal, the highest honour of the Royal Society of New Zealand, Te Apārangi, was made an Officer of the New Zealand Order of Merit in 2002 and was New Zealand's Women of Influence Supreme winner in 2019. She also has won many prestigious international awards.