Tamasailau Suaalii: 'We can actually learn from Māori and Pacific young offenders'
Associate Professor Tamasailau Suaalii, who specialises in criminology in the Pacific, has real concerns about the way in which the youth justice system deals with young Māori and Pacific people.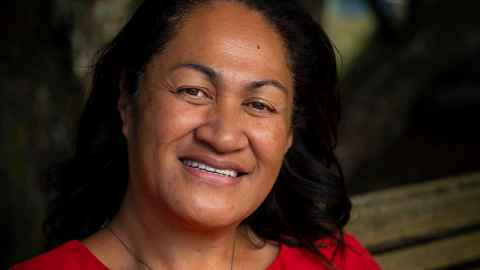 In this  'My Story' Q and A from UniNews June 2020, Tamasailau Suaalii talks about her past, present, research and concerns about the challenges faced by Māori and Pacific young people who end up in the youth justice system.
What's your role at the University?
I lecture in the criminology programme. I teach a stage three paper called Indigenous and the Global. It's one of the reasons I returned to Auckland – because we have the only criminology programme in the country that deliberately foregrounds Indigenous criminological issues.
Where had you been?
I had a number of roles here from 1998-2008 before becoming a senior research fellow at the University of Otago until 2011, with the Centre for International Health. I was based in Apia at the National University of Samoa. Prior to returning to Auckland in 2016, I was a senior lecturer at Victoria, in Pacific Studies and Samoan Studies.
You also studied elsewhere, didn't you?
That's a funny story. My dad always wanted me to study law. Actually, he would have been a better person to have done law than me. Anyway, we made a pact I could study away from home to get into law school. I did my intermediate year at Waikato, qualified and came back and did law here. He hoped I would become a lawyer. Many years later, I was graduating with my PhD and he said to one of my good friends, who's now a senior lawyer 'Do you think Sailau will become a lawyer now?' Poor dad, it was always his dream.
What is your heritage?
I was born in Samoa in a village called Saoluafata. I came here with my parents in the early 1970s when I was about three. It was at the time when most Pacific people who came here moved to Herne Bay or Grey Lynn. We moved south because of the Ōtāhuhu freezing works and I went to primary school in Otara. Then the government had a policy allowing families to utilise their family benefit payments as a deposit on a house so my parents bought one out west. I spent most of my formative years in Henderson living near vineyards and orchards and walking to school.
Do you have siblings?
I'm the oldest of six. The next are my twin sisters and then there are three brothers. I'm the only one to have gone to university.
You're undertaking a lot of research as well as related service work. Tell us about that.
I'm on the Pacific advisory group to the District Commander of Central Police and it's a good connection into what happens on the frontline. The police are the gateway to the justice system for a lot of young people. To their credit, they do what they can to address the over representation of Māori and Pacific in the youth justice system, which is my research focus, but could do more.  
I'm also on an expert advisory panel for the Prime Minister's Chief Science Advisor, Professor Juliet Gerrard, for the cannabis referendum. And on the Establishment Advisory Group for the Criminal Cases Review Commission. It's all really interesting work and it's important to have Pacific criminological input into both.

My main research has been as co-principal investigator on a three-year Marsden-funded research project looking at Māori and Samoan experiences of youth justice in New Zealand, Australia and the United States.
What kind of methods did you use for that?
It's qualitative research so one of the ways we've done it is to have young people articulate their stories through talanoa sessions, which are similar to semi-structured interview sessions. It's a methodology that could be described as 'Pacific specific' or Pacific values-led. The principles resonate with qualitative research methodology.
Sometimes the youth justice record gets mentioned after being closed. So their mistakes are not forgiven.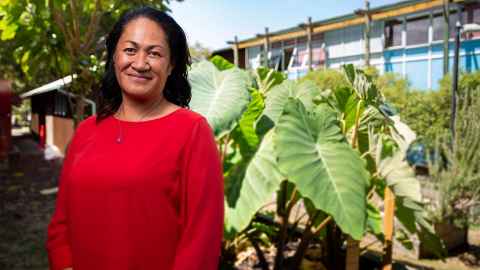 What are your concerns about youth justice for Māori and Pacific?
The youth justice system recognises young people will make mistakes, and you allow for that. Their cases aren't open to the public and once they've done their time, or gone into a diversion programme, that's supposed to be it. If they were to offend again, as an adult, they would start all over again. But unfortunately it doesn't always work like that. Sometimes the youth justice record gets mentioned after being closed. So their mistakes are not forgiven.
Māori and Pacific youth are then faced with social scripts that can contain unconscious or systemic biases that constantly tell them, in subtle and not so subtle ways, that certain parts of society believe they are not so good. So when their record is mentioned, the forgiveness factor can get put to the side. You know, 'the youth has x y z background' so 'their behaviour is typical', and it becomes self-fulfilling.
So while we need to make people accountable, we also need to understand the context around what led to the behaviour in the first place to get deeper understanding. We can actually learn from Māori and Pacific young offenders, their families and communities about this, but that work hasn't been done yet.
What do you like to do to relax?
I love tennis and play socially. I also love music and can sort of play piano … I used to play it at church. When my parents let me go to Waikato, it was on the condition that I would come back on the bus every weekend to play piano for the church! I was a good Samoan girl so there wasn't too much grumbling.
The article appeared in the 'My Story' section of the June 2020 UniNews magazine.