Queen's Birthday Honours for Business alumni
Two Business School alumni have been recognised in this year's Queen's Birthday Honours List: Justine Smyth CNZM (BCom, 1987) and Professor Ian Lambie ONZM (DipBus, 1997).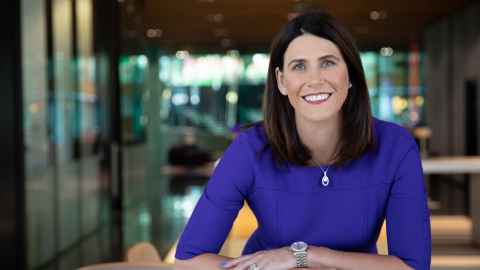 Justine Smyth CNZM
For services to governance and women
Ms Justine Smyth has been Chair of the Breast Cancer Foundation since 2010 and has championed diversity on the boards and leadership teams of some of New Zealand's biggest companies. Ms Smyth joined the Breast Cancer Foundation's Board of Trustees in 1996, helping it to educate the public and promote early detection and screening. Under her leadership the Foundation set the aspirational vison of 'zero deaths from breast cancer' and expanded its programmes to become New Zealand's biggest non-governmental funder of breast cancer research with $18 million of funding made available to New Zealand researchers and to the National Breast Cancer Register. She championed the Pink Caravan project, a mobile clinic that takes breast care nurses to small towns around New Zealand, and technology led innovations to support patients nationwide. During her involvement with the Foundation, New Zealand's breast cancer death rate has decreased by more than 30 percent. She has served in corporate governance roles for 15 years. She is currently Chair of Spark NZ Ltd. and Director of Auckland International Airport Ltd. In these roles she has been instrumental in the setting and achievement of gender diversity targets for their boards and leadership teams. Ms Smyth has helped numerous women achieve their first commercial board appointment and is an active mentor to aspiring directors and senior leaders.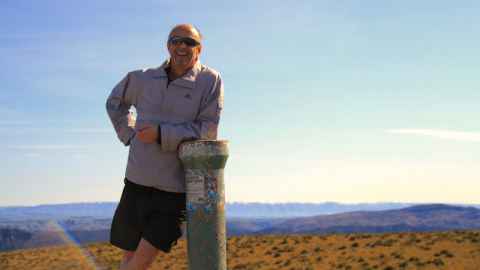 Professor Ian Lambie ONZM
For services to clinical psychology
Professor Ian Lambie has contributed to clinical psychology for more than 30 years. Professor Lambie has been engaged in clinical practice since 1990, providing assessments and therapy for children and young persons with high and complex needs involving care and protection concerns, youth justice matters and severe challenging and violent behaviours. He was appointed Chief Science Advisor for the Justice Sector in 2016. Since 1999 he has lectured in clinical psychology at the University of Auckland where he also served three years as Associate Director of the Werry Centre for Child and Adult Mental Health. He has informed national policy, standards and guidelines through participation in numerous national and trans-Tasman advisory groups. He has conducted research, staff training and clinical work with Oranga Tamariki, The SAFE Network, The Ministry of Education, Fire and Emergency New Zealand's Fire Awareness and Intervention Programme, and the New Zealand Police. He has been a member of the SAFE, Youth Horizons and Epsom Girls Grammar Boards and Literature Board of Review in the Office of the Chief Censor. He provides presentations and training to local community groups co-ordinated by agencies such as Oranga Tamariki, Ministry of Education, The Institute of Judicial Studies, New Zealand Police and schools. Professor Lambie was made a Fellow of the New Zealand Psychological Society in 2018.