Remote tourism not just the stuff of science fiction
The pandemic has had a devastating impact on traditional tourism, but if the world can no longer come to New Zealand, how could we use technology to take New Zealand to the world?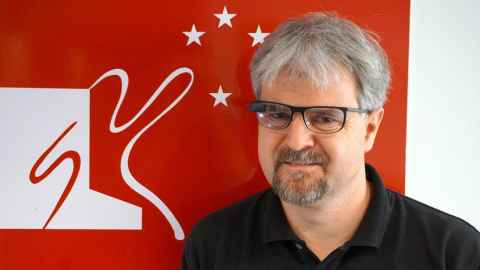 Remote tourism, no longer just the stuff of science fiction, is a topic that will be discussed at the seminar Tourism without Travel, one of 200 events on offer and online at TechWeek.
In Tourism without Travel, four speakers will showcase the latest research in Augmented Reality (AR) and Virtual Reality (VR) that will make it possible for people outside New Zealand to have a New Zealand experience without leaving home.
In the not-too-distant future people could pop over and visit a New Zealand vineyard after dinner, or remotely 'walk' the Heaphy Track, without needing to pack their bags or spend hours on a plane. It also has potential for tourism operators to expand their business and attract a global audience with more operating hours.
"AR/VR and related technologies make a new type of tourism possible, which will not only be safer, but a more sustainable way of travelling and better for the planet. It could lead to increased overall revenues for the industry" says Professor Mark Billinghurst from the Auckland Bioengineering Institute (ABI).
Professor Billinghurst leads the Empathic Computing Lab at the ABI and is one of the world's pioneers in researching and commercialising Augmented Reality (AR). He is one of four experts and speakers who will showcase work from New Zealand universities which could be used to transform the tourism industry.
He will be joined by Rob Lindeman, Director of the HIT (Human Interface Technology) Lab at the University of Canterbury, who does research on multi-sensory VR, 3D user interaction, and long term immersion, to support effective use of VR for entertainment, work, tourism, and other areas.
Also appearing is Associate Professor Taehyun Rhee, director of the Computational Media Innovation Centre at the Victoria University of Wellington and founder of the Mixed Reality startup, DreamFlux, and Associate Professor Tobias Langlotz from the University of Otago, whose research looks at the the intersection of Human-Computer-Interaction, Computer Graphics and Computer Vision.
Tourism without Travel is a free online event but you need to register to get the Zoom link to attend.
Professor Billinghurst will also be part of another TechWeek event hosted by the ABI, in which he'll be joined by colleagues Dr Alys Clark and Associate Professor Suranga Nanayakkara, to talk about their latest projects and vision for the future involving AR and VR: how technology can help us recognise each other's emotions and better understand what other people are seeing, hearing and feeling; why it's important to design devices and technologies that learn and adapt to us instead of the other way around; and how a virtual pregnancy could save lives.
TechWeek is on from 27 July to 2 August. Find out more at TechWeek; a festival of innovation.