Defence on the agenda for conflict and terrorism students
In a coup for the Faculty of Arts, three postgraduate students from the Master of Conflict and Terrorism Studies (MCTS) programme have completed original research for the Ministry of Defence.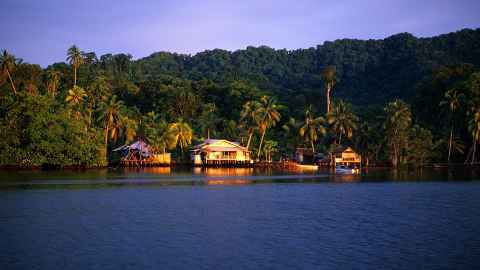 To gather background information for its Defence Assessment, the Ministry asked prospective researchers to submit a one-page proposal that could address anything from global governance to geostrategic competition and regional security challenges.
Successful candidates Georgina Hitchcock, a current MCTS student, and two of the programme's alumni, Manh Nguyen and Elzanne Bester, submitted proposals on transnational organised crime, the rise of populism, and women, peace and security in the Pacific respectively, and were delighted they were commissioned.
"Opportunities like this don't come around very often and coming from academia this was completely out of our comfort zones," says Elzanne Bester, "but it proved extremely rewarding because of the tangible impact our background research will have in contributing to New Zealand's defence agenda."
She examined the challenges for women to show leadership on peace and security in the often-troubled Pacific region, with her report outlining opportunities for greater application of gender perspectives to climate change mitigation, and for increasing women's participation in defence; especially in humanitarian relief and recovery activities.
 
It proved extremely rewarding because of the tangible impact our background research will have in contributing to New Zealand's defence agenda.
Georgina Hitchcock looked at how the trafficking of people and products across New Zealand, Australia and Pacific Island countries operates in a Covid world. Her research aimed to address the current gap in information since the pandemic and highlight a range of challenges facing the Pacific for the Ministry to keep in mind.
She says the opportunity opened up possibilities for the future and gave her "real-life insight" into a potential career pathway.
Manh Nguyen examined the rise of nationalism and populism in the wider Asia-Pacific and the challenges it presents to New Zealand's strategic environment, as well as the international rules-based order. His report also assessed how non-traditional security risks, including climate change, food scarcity and human trafficking, are putting pressure on the rules-based system.
He says conducting the research was a great experience.
"The multi-disciplinary nature of the Master of Conflict and Terrorism Studies was especially beneficial as political, social, economic, and environmental issues were all interconnected in my analysis."
Co-convenor of the programme, Dr Thomas Gregory, encouraged his students from MCTS and the Master of Public Policy programme to take up this challenge, and sees the project as "a fantastic opportunity" for the students to put their expertise to good use.
"It's really exciting to know that their background research will make a valuable contribution to the production of the Defence Assessment 2020."