Dawn Freshwater: our critical role in transitioning to a low-carbon economy
In her editorial in Ingenio magazine, Vice-Chancellor Professor Dawn Freshwater says we must act with urgency and decisiveness in tackling the climate crisis.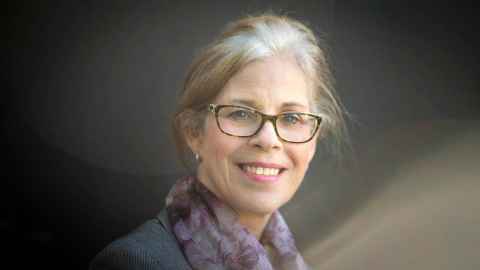 If the Covid-19 crisis has taught us anything, it's that it is possible to act swiftly and decisively when faced with an acute threat, and the joint efforts of many matter when responding to mammoth challenges.

We have witnessed this in the way that our own Government and many others responded to the crisis. Globally, universities have also shown outstanding speed and agility in their responses to the pandemic.
At our own institution, staff and students have done an incredible job rising to the challenges brought on by Covid-19. Within a matter of days, teaching moved online ensuring continuity of learning for our students at home and overseas, and our researchers are still contributing to the fight against the pandemic in many ways.
While the current focus is on the immediate consequences of the pandemic, it's imperative that we use the economic recovery to build more resilient social foundations, reduce inequalities and fast-track New Zealand along the path towards a sustainable zero-carbon future.

In the words of European Commission president Ursula von der Leyen: "Sooner or later we will find a vaccine for the coronavirus. But there is no vaccine for climate change."

According to the Intergovernmental Panel on Climate Change (IPCC), we have until 2030 to halve global carbon dioxide emissions if we are to avert irreversible and catastrophic climate change.

We must act with urgency and decisiveness in tackling the climate crisis. Reaching New Zealand's goal of transitioning to a zero-carbon economy by 2050 will require far-reaching societal change and the collective efforts of all actors in society.

Universities have a critical role to play in driving New Zealand's transition to a low-emissions economy and, as civic institutions, we have a responsibility to do so.

We must act with urgency and decisiveness in tackling the climate crisis. 
As the cover story in our alumni publication Ingenio illustrates, our research and teaching efforts span widely in producing the knowledge, skills and innovations needed to address this urgent challenge. Through our partnerships and collaborations with government, industry, community organisations and other stakeholders, we have the opportunity to make an impactful contribution to address the defining issue of our time.

Yes, it's a challenge, but 2020 has been all about challenges.

Still, there has been some positive news in other areas in recent months. In September, the Times Higher Education (THE) World University Rankings 2020 showed Auckland had jumped 32 places to sit inside the top 150 universities in the world for the first time since 2011.

Around the same time, Dr Rhys Jones, a senior lecturer in the Faculty of Medical and Health Sciences, received the Prime Minister's Supreme Award in the 2020 National Tertiary Teaching Excellence Awards, the second year in a row an Auckland academic has won the grand prize.

What a grand prize it will be for society if some of the University of Auckland's best and brightest minds can help solve the world's climate challenges as well.
This piece ran as the editorial in the Spring 2020 edition of the University of Auckland alumni publication, Ingenio. 
Email ingenio@auckland.ac.nz