Inaugural Pacific Research Symposium
The Faculty's first-ever Pacific Research Symposium will be held this November, an event to showcase our Pacific researchers and Pacific-related research in the Science faculty.
The Symposium will include research with Pacific communities, environments, technologies, plants, animals, oceans, lands, and skies, says Dr Sam Manuela, a senior lecturer in the School of Psychology.
"Furthermore, this research is being produced amidst wider conversations about what Pacific research is, highlighting the dynamic nature of this interdisciplinary field," he says.
"We aim to contribute to this wider conversation with a symposium highlighting the research of our Pacific postgraduate students and staff, and that of our non- Pacific peers conducting research relevant to the Pacific."
Speakers at the Symposium will include Professor Palatasa Havea from Massey University, presenting the opening presentation which gives an insight into his journey through academia. Schannel Van Dijken from Conservation International is the keynote speaker on the second day.

…this research is being produced amidst wider conversations about what Pacific research is…
 
One panel session will explore what science research means to Pacific researchers and another panel will discuss Pacific research considerations (including methodologies, culture, and ethics).
The initiative was organised by Associate Dean (Pacific) Associate Professor Sina Greenwood, Associate Dean (Research) Professor Jan Lindsay and their team: Dr Heti Afimeimounga, Dr Sam Manuela, Dr Sione Ma'u, Malia Puloka, Gustav Chu Ling, Taniela Lolohea, Morgan Meertens, Agnes Nun Toon-Tupou and from Faculty of Arts, Associate Professor Tamasailau Suaalii.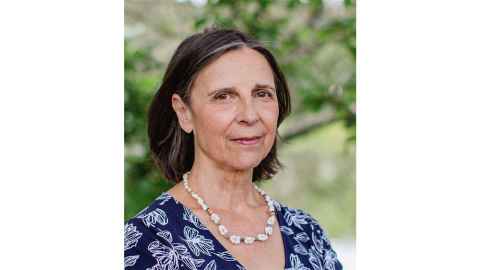 The majority of research abstracts submitted to the event have been from Pacific postgraduate students, which highlights a growing group of Pacific researchers, says Sina.
"I also see the symposium as an opportunity to give visibility of our Pacific community in Science and provide motivation and a sense of identity to our Pacific students," she adds.
The team is working towards holding the event every second year in future and aspires to include staff across the University and extending into the community, which Sina says will "showcase our Pacific research to a wider audience of potential Pacific scientists".