Tomorrow's cancer drugs for the patients of today
New Zealand can now foot it globally when it comes to advanced clinical trials of the latest cancer drugs. More importantly, trials are saving the lives of patients who had lost hope.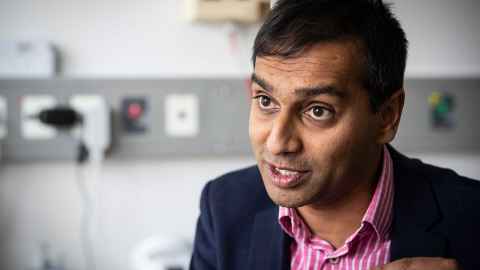 In a little-known ward of Auckland City Hospital, patients dying from cancer are being treated with the drugs of tomorrow – and encountering the odd miracle.
"It's incredible," says Sanjeev Deva, the oncologist who set up the Auckland Cancer Trials Centre, a joint venture between the University of Auckland and the Auckland District Health Board. "Patients who should have died years ago – and I can't see their cancer at the moment."
Those rarities may eventually become more common as drug trials boost knowledge of the disease and how to treat it. In two-and-a-half years, the centre doubled the number of cancer patients in the Auckland region receiving experimental treatments to 2 percent. The National Health Service in the UK is beating a 15 percent target "and there's absolutely no reason we shouldn't be at that number," says Deva.
Cancer is New Zealand's number one killer, accounting for a third of all deaths. Patients taking part in the clinical trials get access to experimental treatments from international pharmaceutical companies that are part of a global revolution in immunotherapy, the science of activating the body's immune system to target cancer. The centre is also providing a pipeline for testing and developing New Zealand's own cancer treatments.
Some drugs will originate from just across Grafton Rd, where scientists in the University's Faculty of Medical and Health Sciences laboratories are working on potential breakthrough therapies.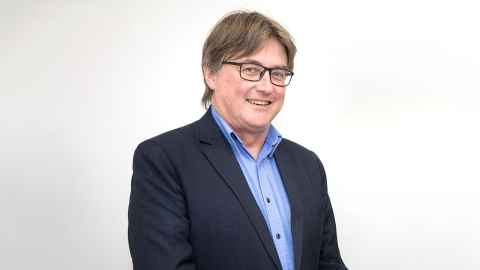 Professor Peter Shepherd is one of those scientists. He's discovered that an existing drug to treat melanoma, one of a class called BRAF inhibitors, is much more effective when combined with a second drug. At least, it is in mice. The novel combination may be tested this year on patients with metastasizing melanoma, the spreading form of the deadliest cancer.
"Cancer is a very complex disease and it's a bit like whack-a-mole," says Shepherd. "Whack it with one hammer and it just goes somewhere else but whack it with two hammers at once and your chances are far better."
For cancer researchers like Shepherd, the trial centre may facilitate developing drugs without ceding control to overseas pharmaceutical or biotech companies, potentially helping to retain intellectual property in New Zealand.
Upsides also include attracting research money into the country and encouraging top cancer researchers to stick around on top of the best benefit of all which is providing New Zealand patients with access to effective drugs that they otherwise wouldn't have access to. "It's a huge boost on many levels," says Shepherd.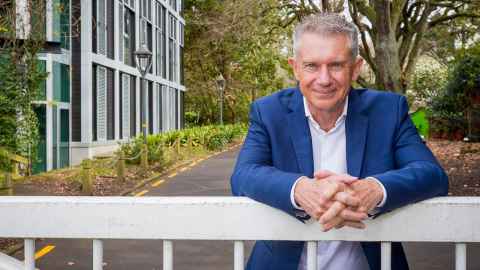 In another local effort to find a breakthrough drug, Professor Rod Dunbar, Director of the Maurice Wilkins Centre at the University has developed what's called a peptide-vaccine based therapy – a treatment specific to an individual patient's cancer.
Professor Mark McKeage of the Faculty of Medical and Health Sciences is leading a trial of a novel treatment to prevent peripheral neuropathy.
That's a side-effect of chemotherapy where nerve damage may cause numbness, weakness, pins and needles or pain, especially in the hands and feet. Patients can lose their sense of touch and, in severe cases, the ability to walk.
The cancer trial centre builds on past ground-breaking efforts to create cancer drugs in New Zealand, including decades of clinical trials and the development of the late Bruce Cain's anti-leukaemia treatment amsacrine as far back as 1970.
The difference now is a dedicated facility. With some 200 patients treated so far, the ACTC is attractive to pharmaceutical companies for the hospital setting, with a full suite of medical specialists and an intensive care unit if patients experience adverse reactions.
There's also a big population of patients to recruit from, since Auckland City Hospital is the regional cancer centre for the upper North Island, responsible for about 1.2 million people.
For the patients, a key benefit is access to drugs that aren't funded by the government agency Pharmac.
A casual, first-name, family spirit pervades the trial centre, where patients' artworks are on the walls. "I'm rapt to be on the trial," Glen Eden tow truck driver Brian Lineham, who has suffered from colon and liver cancer, told the New Zealand Herald in an interview.
Lineham's treatment had spanned chemotherapy, a targeted drug, and immunotherapy. "If it helps somebody else in the future to beat this cancer, I'm all for it."
Deva, the driving force behind the project, laughs that he himself hasn't made much progress in life – studying at Auckland Grammar School and the University of Auckland, then ending up at Auckland City Hospital, institutions within walking distance of each other.
After returning home from working on cancer trials in London, he wondered why not here in New Zealand. "Think of your cell phone," he says, gesturing towards the device on the table. "Every version of a cell phone is collecting data to make the next version of the cell phone better. We have a devastating disease which kills so many people. But how many patients do we learn from? All oncologists should encourage patients to go into trials. Globally, 3 to 5 percent of patients enter trials, it's abysmal. If we flipped it and learned from 80 percent of our patients, we'd learn so much quicker."
There are three phases when drugs go through clinical trials. First, treatments are tested for safety and to determine a safe dose in experiments that may involve as few as 20 patients. Second, safety and effectiveness is fine-tuned with a larger group of patients. Third, the treatment is compared with the current standard of care, in a trial that could involve 1000 patients or more.
Deva thinks of his stage-four cancer patients – a handful – who have had their symptoms disappear. "They're obviously super-delighted. As am I. But I also spend my day with people who don't respond so well. Our drive should be to achieve those good results for everybody."
Story by Paul Panckhurst
Mātātaki| The Challenge is a continuing series from the University of Auckland about how our researchers tackle some of the world's biggest challenges.
Challenge articles are available for republication: please contact: gilbert.wong@auckland.ac.nz