Telling the untold histories of Tāmaki Makaurau
Dr Lucy Mackintosh recently published a non-fiction book based on her PhD research that follows the deep, layered histories embedded in the landscapes of Tāmaki Makaurau Auckland. Her book won the 2022 Ernest Scott Prize for History and was shortlisted for an Ockham.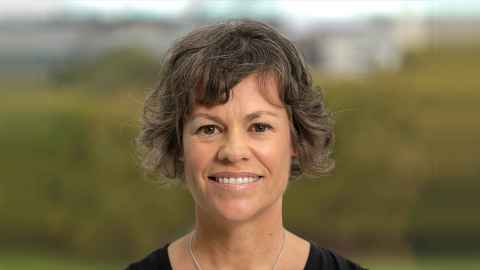 Lucy Mackintosh's deep interest in Auckland history began while she was working as a historical and museum consultant for various government agencies. After discovering histories that were vastly different from those she had come across in published works on Auckland, Lucy decided to tell these stories in a new way.
"When I first started researching Auckland's landscapes 25 years ago, I was struck by the important histories I came across that were unknown to most Aucklanders. These histories were layered, deep, complex and often unresolved. They had shaped local communities, and wider Auckland – yet they were invisible in published histories of the city," Lucy says.
"I decided to do a PhD in History because I wanted to tell more grounded histories of the city – ones in which lived experiences have not only been crafted in words but also built into the physical environment."
"I was extremely fortunate to have two outstanding supervisors and mentors, Professor Caroline Daley and Professor Dame Anne Salmond, who provided exceptional guidance and support throughout my studies."
To reach a wider audience with her research, Lucy recently published an illustrated non-fiction book, Shifting Grounds: Deep Histories of Tāmaki Makaurau Auckland (published by Bridget Williams Books). The book explores histories across Pukekawa/Auckland Domain, Maungakiekie/One Tree Hill, and Ihumātao.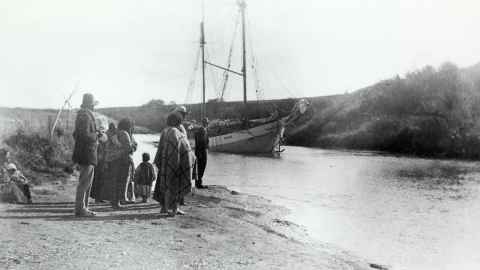 "In writing the book, I was able to explore untold stories in-depth, and that's when the rich texture of people's lives came into view: individuals and communities who have had a significant influence on Auckland but had been completely overlooked, such as the Ah Chee family; painful and poignant moments in history that are still relevant and present for those communities, such as the forced evictions at Ihumātao; places where important events occurred that have been erased or forgotten; and international connections beyond Britain that have not yet been explored, such as John Logan Campbell's olive grove.
"Looking at these three places across time – from early human arrivals to today – the book considers how the histories in each of these places, might open up new stories and perspectives that can challenge the way we currently tend to think about Auckland's history."
The book has been widely celebrated, jointly winning the prestigious 2022 Ernest Scott Prize for History, as well being shortlisted for the best book of illustrated non-fiction at this year's Ockham New Zealand Book Awards.
"It's wonderful to know that the book is being well-received in the literary world. Historians should be good story-tellers – it's an important part of our discipline that sometimes gets forgotten, and it means that we can potentially reach a wide audience in ways that other disciplines can't.
"I hope that readers will realise the rich, deep and complex histories this city has, and how those histories still impact those who live in Auckland today."
Lucy Mackintosh is a Senior Research Fellow at Auckland War Memorial Museum/Tamaki Paenga Hira, and was formerly Curator of History from 2017-2022. Prior to that she worked as a consultant historian for various local and central government agencies for over fifteen years.
Read more about Shifting Grounds: Deep Histories of Tamaki Makaurau Auckland.