University's old Field Club reunites to mark a milestone
This October, past members of the Auckland University Field Club will celebrate 100 years since the club's formation.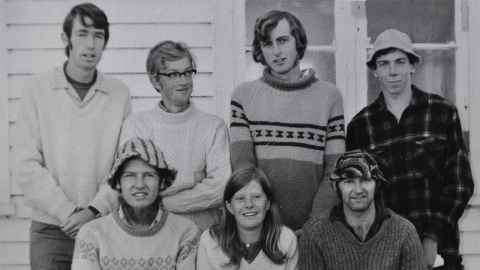 Few University of Auckland student clubs have endured as long or engendered the degree of friendship (or, perhaps, number of marriages) as the Auckland University Field Club (AUFC).

Now 'Field Clubbers' have the chance to reconnect, by celebrating the centenary of the club's 1922 formation. Although the AUFC closed in 1992, members were keen to have a centenary celebration of what was a special group for many.

Leading the way is 81-year-old David English (MSc Hons, botany, 1966). David spent several years on the Field Club committee and co-editing Tane, the Field Club scientific journal. Nearly 60 years later, like many other members, he remains in touch with Field Club colleagues.

"It all began with a botany trip to National Park," says David. "This wasn't a Field Club trip, but friendships developed, an interest in the great outdoors was unleashed, my fascination with native plants began, and I was encouraged to join the Field Club."

His first trip – to Anawhata – was followed by many more, ending with an exploratory trip to Kawerua in Northland in search of a Field Club hut, just prior to completion of his MSc.

At the end of 2021, an email from the University asking for a donation to help the fight against kauri dieback set David thinking about "doing something to give back to our taonga which had gifted me the subject of my MSc thesis".

He contacted Field Club colleagues to encourage them to donate. Among those David contacted was AUFC life-member Dr Bruce Hayward MNZM FRSNZ (PhD, geology, 1976). Supporting the cause, he commented that 2022 would mark 100 years since the Field Club was founded. The rest, David says, is history.
Friendships developed, an interest in the great outdoors was unleashed, my fascination with native plants began, and I was encouraged to join the Field Club.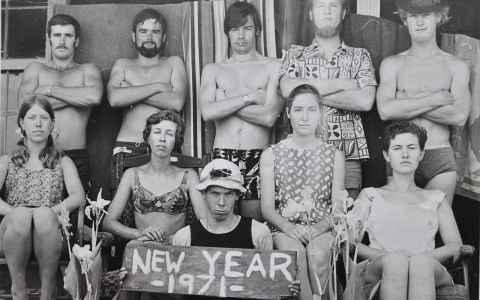 David and Bruce have spear-headed the organisation of a celebratory centenary reunion for Field Club members, to be held over the weekend of 1-2 October this year. It includes cohort reunions by decades – Sixties, Seventies and Eighties – and a chance to revisit Kawerua.

Another on the centenary reunion organising committee is Carol Gunn (MSc Hons, cell biology, 1984). When she encountered the Field Club in the 1980s, she first thought it was a camping club.

"I soon learned that scientific research was the real driver," says Carol. "Every term break there was a trip to somewhere exciting. I vividly remember trips to Kauaeranga Valley, Port Jackson, Whangamumu, Tapotupotu Beach, Lake Tarawera, Mayor Island, Great Barrier Island, Little Barrier Island, and many trips to the old hotel at Kawerua.

"We hired vans, packed old A-frame canvas army tents, and loaded up piles of food to satisfy hungry students for a week or a weekend."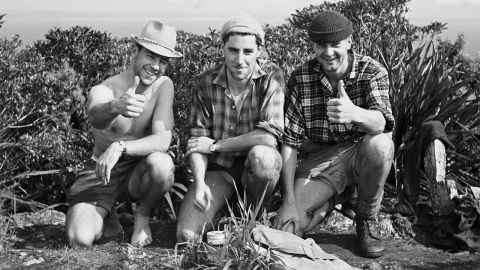 I feel privileged to have witnessed some of the sights on these trips, including a giant wētā in the middle of the track to the summit of Hauturu-o-Toi.
Carol says the trips were filled with walks, adventures and lots of laughter. 
"There were a number of people who met at the club, and who married later."

She says the opportunity's the club presented to see nature have become special memories. 

"I feel privileged to have witnessed some of the sights on these trips, including a giant wētā in the middle of the track to the summit of Hauturu-o-Toi (Little Barrier); sand packed with thousands of ancient Placostylus (land snail) shells paving the dunes of Cape Maria van Diemen; and giant chunks of obsidian on Mayor Island.

"But most of all, it is the people who have had the most enduring impact on me. Those shared experiences still bind many of us deeply and I'm really looking forward to the reunion to celebrate those formative years."

Story by Christine Young