Last call to kōrero with Aotearoa's brightest minds
Helen Clark, Siouxsie Wiles and Chlöe Swarbrick are just a few of the big names that have inspired students as part of the Kupe Leadership Scholarship.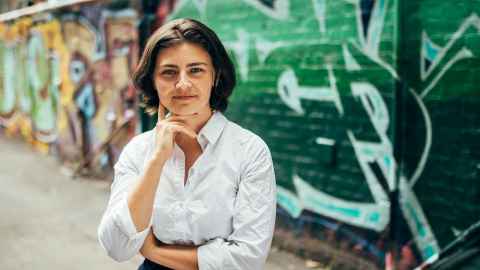 It's the final call for postgraduate students interested in scoring a stipend of up to $22,000, a personal mentor and a bespoke leadership programme as part of the University of Auckland's 2023 Kupe Leadership Scholarship closing on 25 August, 2022.
Every successful applicant is matched with a personal mentor for the year who guides, supports and challenges recipients on their leadership journey.
Former prime minister Helen Clark, award-winning microbiologist Siouxsie Wiles, Young New Zealander of the Year Rez Gardi, and Auckland Central MP Chlöe Swarbrick are some of the mentors and speakers who have inspired students as part of the scholarship. All are alumni or staff at the University. 

Chief Justice Dame Helen Winkelmann, Green Party co-leader Marama Davidson, Former Chief Science Advisor Sir Peter Gluckman, and international business journalist Rod Oram are just a few of the other prominent supporters who have participated.

The chance to learn from an inspiring mentor was a significant drawcard for economics student and 2022 scholarship recipient Justine Lee.
Justine, who was studying at the University of Canterbury before moving to Auckland to undertake a Bachelor of Commerce (Hons), landed Auckland Central MP Chlöe Swarbrick as her mentor.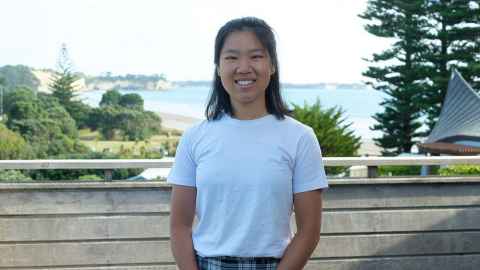 "We meet up for chats over food, and I usually come with a few questions I want to hear her perspective on," says Justine.
"Sometimes it's things we've discussed in Kupe workshops, like thoughts on leadership, and sometimes it's about economics, the environment, or politics.
"Chlöe has taught me that, as a leader, you should put the cause or the change you are trying to create before yourself."
As Justine and other students have found, a Kupe Leadership Scholarship, named after the great navigator, who, with his wife, Kuramārōtini (sometimes known as Hine-te-aparangi), is credited with discovering and naming Aotearoa, offers far more than financial support.
Executive director of the Kupe Leadership Programme Dr Leny Woolsey says the experiential development programme provides intimate opportunities to kōrero with leaders addressing challenges across all facets of society, from effective co-governance and responses to the climate emergency to health equity, educational leadership and the hunger crisis.
"In 2021 this included a conversation between Chief Justice Dame Helen Winkelmann alongside well-known prison abolition activist Sir Kim Workman."
Through critical questioning and reciprocal, respectful relationships, Leny says the Kupe Leadership Scholarship is opening doors to conversations that will shape the future.
The scholarship offers an exciting experience of personal growth and challenge alongside an honours, postgraduate diploma or masters course at the University of Auckland. Learn more and apply for the 2023 programme before 25 August 2022.