The politics behind collecting and exhibiting contemporary art are being explored in a new exhibition, opening at Old Government House on 12 October.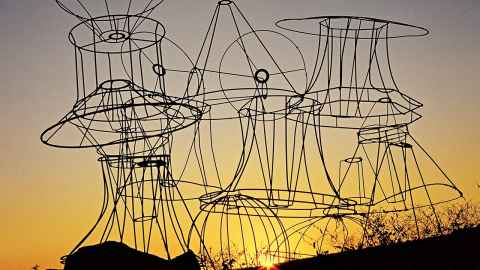 Spectacle is a collation of 13 works from the University of Auckland's art collection, curated by postgraduate art history students under the direction of Associate Professor Linda Tyler.
It will feature work by a range of artists, including multi-disciplinary artists Bill Culbert and Billy Apple, photographers Yvonne Todd and Ane Tonga and painters Fatu Feu'u and Nicky Glasgow.
Works will also be in an array of mediums including painting, photography, woodcuts, print and collage.
Art history honours student Sally McMath says the cohort has taken on various organisational roles in the exhibition's lead up, including publicity, creating the catalogue, collections liaison and installation.
"We all want to gain practical experience in one way or another, and valuable skills that will equip us for future work within the field of art in Aotearoa and beyond."
She says the juxtaposition of such a diverse array of works is a testament to the depth of the collection they were lucky to draw from.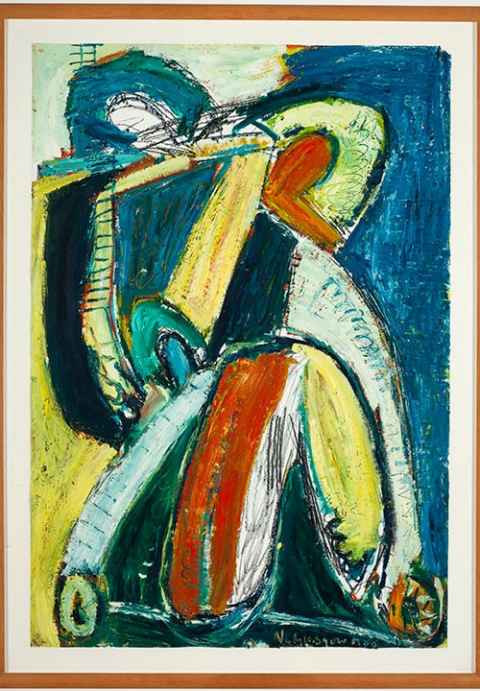 The theme's inspiration came from French Marxist theorist Guy Debord's 1967 text The Society of the Spectacle, an influential work that critiqued society's fascination with consumer culture.
Spectacle opens on Wednesday 12 October at 4pm and runs to Monday 14 November at Old Government House, 24 Princes Street, on the University of Auckland's City Campus. It is free and open to the public.

The University of Auckland Art Collection has more than 1200 paintings, prints, photographs, sculptures and video on permanent display. Since 1966, the collection has acquired major works by significant New Zealand artists, including Gretchen Albrecht, Don Binney, Ralph Hotere and Colin McCahon.