Neuroscientist Chris Shaw a coup for University of Auckland
Professor Chris Shaw is a neurologist at the forefront of gene therapies for neurodegenerative disorders. He's bringing his expertise to the Centre for Brain Research.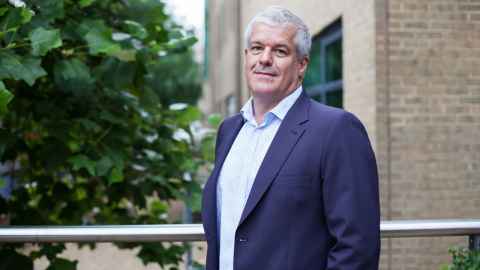 Professor Sir Richard Faull is excited. The director of the University of Auckland's Centre for Brain Research (CBR) can't wait to welcome a new "world-leading neuroscientist" to the CBR fold.
"It's a coup for the University and a wonderful appointment," Sir Richard says.

He is talking about the inaugural Hugh Green Foundation Chair in Translational Neuroscience, Professor Chris Shaw, a Kiwi who's been living in London for the past 27 years.
Chris is a professor of neurology and neuroscience at the Institute of Psychiatry, Psychology and Neuroscience at King's College. He is the director of its Maurice Wohl Clinical Neuroscience Institute and founder and chief scientific adviser of AviadoBio, a company developing gene therapies to target neurodegenerative disorders such as motor neuron disease.
In 2022, AviadoBio was named in the top 15 emerging biotech companies globally in 2022, by journal Fierce Biotech.

Chris, who spoke to Ingenio via Zoom from London, runs a clinic for people affected by inherited forms of motor neuron disease (MND).

"Nearly 30 years ago, I met two women with the familial form of MND. It starts with a disability, then takes more from you until you're unable to move your limbs, feed or toilet yourself, talk, and ultimately you are unable to breathe."

The first woman told him she'd spent her life waiting for the disease. Every time she tripped, she wondered if that was the onset. Worse, she feared she'd passed it on to her children.

"It was the year that the first gene for motor neuron disease was discovered and we discovered she had a SOD1 gene mutation.
"I met a second woman with a different SOD1 mutation three months later. I thought this was probably the worst disease you could possibly get. From that time, I've worked to understand what causes MND and to advance new treatments."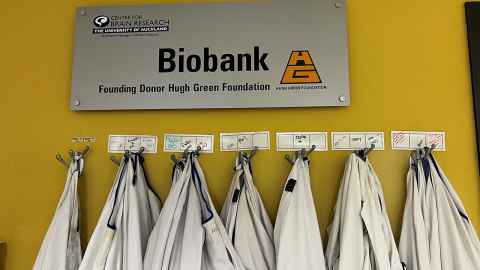 We have fantastic insights into the disease mechanisms, and that provides targets for drug discovery.
Over the next 20 years, Chris and collaborators undertook what he calls 'gene hunting' and discovered several mutant genes that cause MND, and many others that contribute to risk.
"Now we have fantastic insights into the disease mechanisms. That provides targets for drug discovery."

This gene hunting is beginning to bear fruit. Some of Chris's MND patients are enrolled in clinical trials of anti-sense oligonucleotide (ASO) therapies that target three different genes. One of these ASO therapies, targeting SOD1, appears to be effective.

"It absolutely works. If you get in early, you can stop the disease in its tracks."

Treatment is by lumbar puncture injection every month and is likely to be expensive.

"My team is working on trying to get the body to make its own anti-sense to target the same genes. It can be done, it's just not easy."

For that, tiny DNA fragments are placed into the cerebral spinal fluid through a lumbar puncture, to silence the gene mutation. The neuroscientists are designing a viral package to continuously make 'silencing RNA' from a single injection. Delivering this into the brain and spinal cord is complex – the brain is good at protecting itself from virus particles getting through its protective pia membrane, which Chris describes as "like Glad Wrap around the brain, preventing viral entry".

Chris has almost as many letters after his name as papers published (around 300), but this superbrain is down to earth. The Dunedin-born scientist has wanted to return to New Zealand for some time.

"I'm a British citizen, but I still only have a New Zealand passport. I love New Zealand. And I'm a huge admirer of Sir Richard. What they've created at the CBR is impressive."

Dr Emma Scotter from the CBR also worked in Chris's lab in London.

As well as running the teaching programme at King's and the clinical service, Chris has raised around £50 million for research infrastructure. He helped design and build the Wohl Institute, one of the largest neuroscience research facilities in Europe. His overseas research will continue, as he builds up his role at the University over time. Maintaining his international connections will be crucial.
I love New Zealand. And I'm a huge admirer of Sir Richard Faull. What they've created at the CBR is impressive.
One of his first stops, when he arrived in October, was to see family, including his 92-year-old mother in Wellington whom he hasn't seen for three years.

"Mum is formidable. She was a schoolteacher who raised three boys in Christchurch after she and my dad split. He was a biochemist and we'd gone to live in the US when I was six."

He's also looking forward to being a "cheerleader for neuroscience", by giving talks, visiting schools and also trying to attract Māori and Pacific students.

He has been busy preparing for a month in New Zealand and an inaugural lecture, as well as appointing neuroscientists to AviadoBio to continue with his research.
"I'm living as though I'm in a Mario Kart. Dreaming of coming home is something solid to hold onto."
Story by Denise Montgomery
This story is from the University of Auckland's alumni and friends publication Ingenio, Spring 2022 issue. 
To republish in part or full, contact ingenio@auckland.ac.nz