Netball study wins Marsden and aims high
A study of the significance of netball in the lives of women in Aotearoa has won a Marsden grant for Professor Toni Bruce and Dr Margaret Henley from the University of Auckland.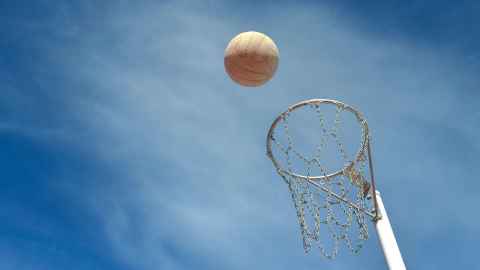 Netball has woven itself through the lives of New Zealand women for more than 120 years, yet our lack of knowledge about its place in society is startling, say Professor Toni Bruce and Dr Margaret Henley from the University of Auckland.
Professor Bruce, from the University's Faculty of Education and Social Work, and Dr Henley, from the Faculty of Arts, alongside Dr Bevan Erueti from Massey University, have won an $869,774 Marsden Standard Grant from the Royal Society Te Apārangi to address this gap.
They plan an investigation of netball's intergenerational, historical and cultural importance for women of all ethnicities.
"New Zealand was the first country to establish a national netball organisation," says Professor Bruce, "and the upcoming 2024 centenary offers a unique opportunity to engage the nation in critically re-examining netball's past and present, and thus enrich understandings of a sporting practice – developed, defined and run by women – that remains largely hidden from academic view."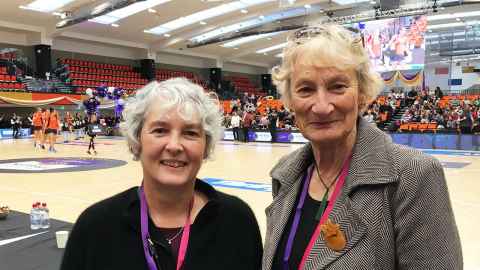 Professor Bruce and Dr Henley will use innovative and collaborative methods, including training volunteer 'Heritage Sleuths' to unearth hidden historical artefacts and collaborating with fan communities to evaluate emerging findings through conversational 'roving chats' at live games and via online netball sites.
They will also co-design case studies with Māori organisations and collaborate with journalists to share the results with netball fans in Aotearoa and beyond.
They hope the results will lead the theoretical development of sports fan research on female sports fans and reveal the transformative effects of Māori women's involvement.
The also want to drive international discussions about gender imbalance and democratisation of national archives and deepen understanding of sport's intergenerational contribution to women's social wellbeing.
Marsden success
A total of 36 University of Auckland researchers have been successful in this year's Marsden round, with 14 having been awarded Fast Start grants worth $5.04 million and 22 Standard grants worth $19,275 million.
Te Pūtea Rangahau a Marsden, the Marsden Fund, is managed by Royal Society Te Apārangi on behalf of the government.