Soilsafe Aotearoa helps our gardens grow
Soilsafe Aotearoa is a community science research programme to let people know their gardens are safe to grow food.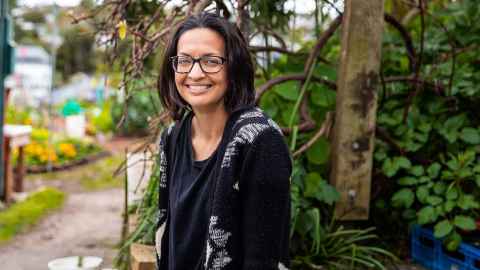 Environmental geographer Dr Emma Sharp was awarded a 2022 Waipapa Taumata Rau, University of Auckland Celebrating Research Excellence Award for early career researchers for her work on a community science programme for home and school gardens in Aotearoa New Zealand. 
In the video she explains how Soilsafe Aotearoa works. People post a soil sample to the team and it is tested for free to ensure there are no metals or other problems with the soil quality. More than 700 households and more than a dozen schools have benefitted. In return the data about the quality of soils and food production in the past and present will help her to build a picture of future food production.
Media contact: Gilbert Wong, gilbert.wong@auckland.ac.nz
Mātātaki | The Challenge is a continuing series from the University of Auckland about how our researchers tackle some of the world's biggest challenges. Challenge content is available for republication.