Understanding healthy eating for rangatahi
What does healthy eating mean to rangatahi? Sarah Gerritsen aims to find out.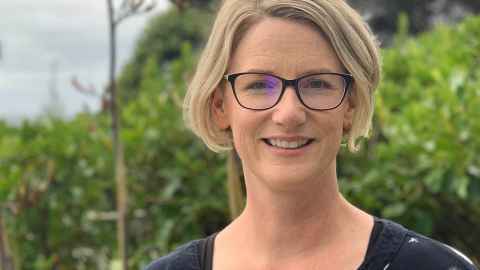 Sarah Gerritsen is the associate director of Growing Up in New Zealand, Aotearoa New Zealand's largest longitudinal study that has followed the lives of 6000 children since their birth in 2009 and 2010. 
Dr Gerritsen's latest project is to ask the participants who are now entering their teens, what healthy eating means to them. She says young people are increasingly aware of the environmental impact of their food choices and are interested in sustainable food choices. The research will inform the Ministry of Health's review of dietary guidelines for children and help to create healthier food environments.
Dr Gerritsen's research was recognised with an Early Career Research Excellence Award at Waipapa Taumata Rau, University of Auckland's 2022 Celebrating Research Excellence event.
Media contact:
Gilbert Wong | Research communications manager
E: gilbert.wong@auckland.ac.nz
Mātātaki | The Challenge is a continuing series from the University of Auckland about how our researchers tackle some of the world's biggest challenges. Challenge content is available for republication.