Age is a gift to irrepressible Waiora Port
If you're thinking of returning to study late in life, take a leaf out of Dr Waiora Port's book.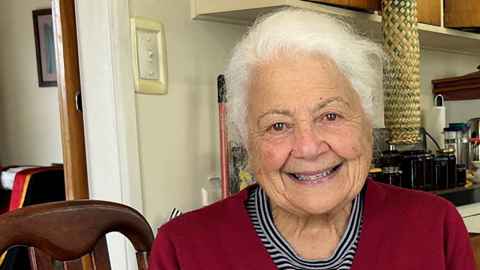 Doing an interview with Dr Waiora Port is like having a cup of tea with a Regency duchess.

At her home of 58 years, the aroma of freshly baked pikelets makes me wonder if she's forgotten our planned interview appointment and is just busy baking. She hasn't forgotten; at 90, she's as sharp as a pin.

While we chat, she is dolloping her homemade jam onto the pikelets and topping each spongy bite of deliciousness with whipped cream.

It would be rude not to accept one.

"I'm sorry if I'm tempting you," says Waiora, in a sorry-not-sorry kind of way.

She serves tea in floral china cups.

"I get these cups out when I have visitors. I like to play ladies. It's an old-fashioned thing. The recipe is an old one, too."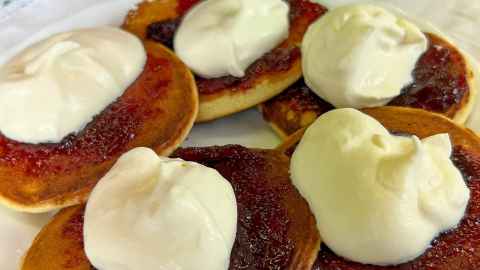 Waiora (Te Aupōuri, Te Rarawa) barely takes a breath as she talks about her extraordinary life and her role at the Centre for Brain Research. But she emphasises a Māori proverb: "Kāore te kumara e kōrero mō tōna ake reka" (the kumara does not speak of its sweetness).

Waiora embarked on her first degree at 56, completing a BA double major in Education and Māori Studies in 1992, aged 60. She already had a hard-earned primary teaching certificate from 1953, the equivalent of a degree, which included classroom placements, a probationary period and grading by inspectors.

"I'd been teaching at Richmond Road school for 15 years before I enrolled at the University of Auckland. I surprised myself by doing well."

She had started a bilingual unit there in 1985.

"We worked seven days a week making our own resources when there were none."

But she felt burnt out. "When you get crabby with children, you shouldn't be there because it's not fair. There must be joy in education."
She sparked joy in her own education with the decision to go to university at the same time as her youngest daughter.
"Before that, I'd always been jealous of those who'd gone to university."

After her BA, her skills were sought by another faculty.

"Geneticist Cyril Chapman from the Medical School wanted someone who could speak Māori to help him with his research on clubfoot, to speak to Māori families.

"Clubfoot is six times more likely in Māori than Pākehā."

She felt obliged to help, with clubfoot in her own whānau. She was also encouraged by Professor Ingrid Winship, who has played an ongoing role in Waiora's academic career.

Waiora took the 18-month contract, and initially thought she'd put her MA on hold, until Graham Hingangaroa Smith (Ngāti Porou, Ngāi Tahu, Ngāti Apa and Ngāti Kahungunu) and Linda Tuhiwai Smith (Ngāti Awa, Ngāti Porou), now professors, cajoled her into continuing.

"Graham and Linda were the best education lecturers… we did things in a Māori way together, helping each other."
When you get crabby with children, you shouldn't be there because it's not fair. There must be joy in education.
Her MA thesis in 1995 combined skills learned in her BA with genetic research. The result was 'He mate huhua, he tirohanga Māori: Clubfoot, Māori attitudes to disability'.

Then came a PhD and her focus was now health research.

"I'm a social scientist, so medical science was all new for me."

Personally, it was tough because it was not long after she and husband Garth lost one of their five daughters to bowel cancer, aged just 43.

But it kept her busy at a difficult time.

"I learnt a certain amount about genetics, but mainly my role is to negotiate between clinicians and families; to be their speaker if they're too shy or just reluctant."

In 2007, aged 74, she earned her PhD in Māori and Pacific Health and Molecular Medicine, exploring DNA testing for cancer susceptibility, with a focus on the needs of Māori.

Waiora is now on the Māori advisory board for the Centre for Brain Research in the Faculty of Medical and Health Sciences. Its director, Distinguished Professor Sir Richard Faull (Te Āti Awa, Ngāti Rāhiri), describes her as "a warm, congenial, strong, extraordinary woman with a heart of gold".

"Waiora has been our rock for outreach and engagement with Māori. She also mentors our research group leaders and graduate students. She's our taonga."
Denise Montgomery
This profile first appeared in the Autumn 2023 edition of Ingenio.