University celebrates honours recipients
Waipapa Taumata Rau University of Auckland acknowledges and celebrates current staff recognised in the 2023 King's Birthday and Coronation Honours list.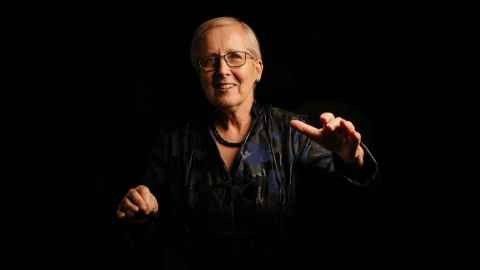 DNZM Dame Companion of the New Zealand Order of Merit
Associate Professor Teuila Percival, Faculty of Medical and Health Sciences: For services to health and the Pacific community
Dame Teuila is a paediatrician and researcher who has been a strong advocate for Pacific children's health in New Zealand and the wider Pacific region for 30 years.
Dame Teuila is a founding member and deputy chair of South Seas Healthcare (SSH), a community health service providing care to Pacific people in Auckland since 1999. She chaired this from 2014 to 2022, growing the healthcare provider to be the largest of its kind in Ōtara and Papatoetoe, providing services to more than 120,000 people.
She was a founding member of the Pacific Medical Association in 1996 and is a past president. Through these organisations, she was a leading clinician for the 2009 Samoa tsunami disaster response and provided paediatric support in Vanuatu following Cyclone Pam in 2015 and the 2019 measles outbreak in Samoa.
Dame Teuila helped create the Mana Kids clinics at 88 primary and intermediate schools in Ōtara, Māngere, Manurewa, Franklin and Papakura, with SSH a registered clinic based in the nine largest South Auckland schools.
She served as a member of the World Health Organisation's Emergency Medical Teams Maternal Newborn Child Health Technical Advisory Group between 2017 and 2019. She has been the director of Moana Connect, researching and advocating for Pacific women's and children's health in New Zealand and the Pacific region. Dr Percival was a board member of the Health Promotion Agency from 2018 to 2022 and chaired the Auckland DHB Community and Public Health Advisory Committee from 2020 to 2022.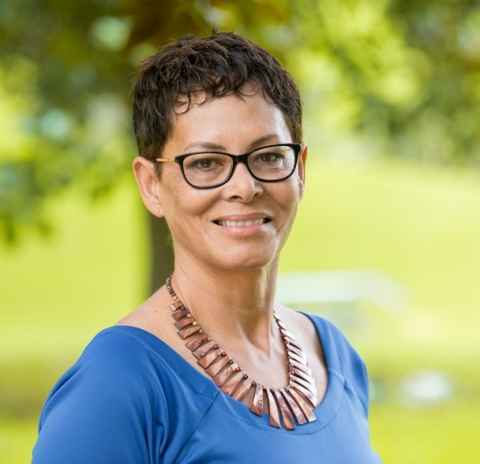 CNZM – Companion of the New Zealand Order of Merit
Honorary Associate Professor Karen Grylls, Faculty of Creative Arts and Industries: For services to choral music
Dr Karen Grylls has been the artistic director of Choirs Aotearoa New Zealand since 1989 and was Musical Director of the New Zealand Youth Choir from 1989 to 2011. She led the Youth Choir to  international recognition as Best Mixed Choir at the 2007 Cantonigrós International Music Festival, Choir of the World at the International Eisteddfod and Overall Best Choir at Cantat Grand Prix in 1999.
Dr Grylls was appointed Kaitiaki of Te Whānau Wehi and Waka Huia in 1999, bringing Māori music to the forefront of choral performance in New Zealand for more than two decades.
She is the founding director and Conductor Emerita of the University of Auckland Chamber Choir, having been principal conductor from 2006 to 2022. She established the University's postgraduate choral conducting programmes in 2006.
She is co-artistic director of the New Zealand Children's Choral Academy founded in 2022. In 2006, Voices New Zealand won best classical album at the New Zealand Music Awards for Spirit of the Land.
From 2002 to 2008, Dr Grylls was a board member of the International Federation of Choral Music and has been a founding board member of the New Zealand Choral Federation since 1985.
She  has been a presenter, artistic panellist and adjudicator at choral competitions and world symposiums for choral music in New Zealand since 1992.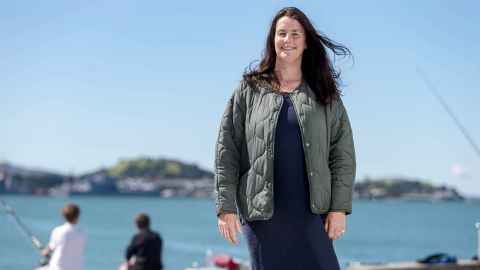 ONZM Officer of the New Zealand Order of Merit
Professor Rochelle Constantine, Faculty of Science, For services to wildlife conservation & marine bio
Professor Rochelle Constantine has undertaken pioneering research into the conservation of marine mammals for 30 years.
She is the head of the Marine Mammal Ecology Lab at the School of Biological Sciences and has led ground-breaking scientific research into endemic dolphin species as well as advising government departments on threat management plans for Hector's and Māui dolphins.
She led research into 'ship-strike' of Bryde's whales in the Hauraki Gulf, resulting in speed restrictions being imposed in shipping lanes to reduce the instances of accidental whale deaths in the area. She has led research into the migratory patterns of humpback whales in Oceania, the Kermadec Islands and Antarctica.
Professor Constantine has been on the executive committee of the South Pacific Whale Consortium since 1998 and was a co-founder of the MAUI63 Charitable Trust, researching innovative ways to protect marine life using modern technology.
She has worked closely with mana whenua, has been the Science Advisor to the Live Ocean Foundation since its inception and has advised other NGOs including the World Wildlife Fund, Forest and Bird, Whale and Dolphin Conservation and Project Jonah.
Professor Constantine has authored 147 scientific publications and has been the Chair of the International Whaling Commission - Southern Ocean Research Partnership humpback whale research since 2010.
 
Honorary Associate Professor, Dr Peter Flanagan, Faculty of Medical and Health Sciences: For services to blood transfusion
Dr Peter Flanagan was National Medical Director of the New Zealand Blood Service from its establishment in 1998 until 2019.
He played a pivotal part in improving the New Zealand Blood Service to the point where it is now recognised as one of the best models in the world. He has supported and informed the Ministry of Health on policy related to blood transfusion safety and was closely involved in the transition of 21 hospital-based blood services into four regional production centres and an integrated hospital blood bank network.
An Honorary Associate Professor in the Department of Molecular Medicine and Pathology he has been a member of the World Health Organisation Expert Advisory Panel on Transfusion Medicine since 2009 and a member of Expert Committees in the Council of Europe. He is an Honorary Member of the International Society of Blood Transfusion having served as President and Chair of the Standing Committee on Ethics, where he led a comprehensive review of the Society's Code of Ethics.
Dr Flanagan is a Life Member of the Australian and New Zealand Society of Blood Transfusion and in 2017 gave the Ruth Sanger Oration, the Society's highest honour.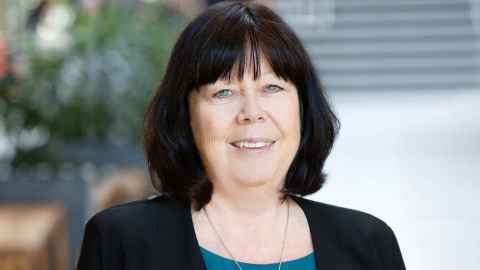 Professor Lynette Tippett, Faculty of Science: For services to neuropsychology & dementia
Professor Lynette Tippett is a leader in neuropsychology and dementia research, whose work has had important implications for New Zealanders affected by dementia and Huntington's disease.
During almost 30 years in the School of Psychology , Professor Tippett has provided training in neuropsychology to thousands of undergraduates, supervised more than 80 postgraduate students and played a major leadership role in the promotion of women and Māori at the University. Her innovative research has carefully mapped psychological, emotional and cognitive changes in Huntington's disease to cellular changes in specific brain regions.
She has published more than 90 articles and chapters, and regularly gives public lectures and public panel discussions about brain health and dementia. Since its establishment in 2014, she has been National Director, largely on a voluntary basis, of a network of Dementia Prevention Research Clinics located in Auckland, Christchurch and Dunedin, guiding them in building research excellence, and effective partnerships with the community and Māori.
Since 2019, Professor Tippett has volunteered as a member of the Alzheimer's New Zealand Clinical and Scientific Advisory Board, providing expert opinion and advice to Alzheimers New Zealand on a range of clinical and scientific issues.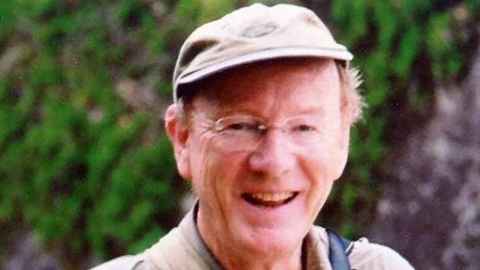 Emeritus Professor Paul Williams, Faculty of Science: For services to geoscience and environmental science
Emeritus Professor Paul Williams has undertaken world-leading research in geomorphology, hydrology, karst and paleoclimatology for more than 50 years.
He has held several roles at the University of Auckland since 1972, including Deputy Dean of Science and Head of the Geography Department. He led the establishment of Environmental Science teaching in 1975.
Professor Willliams led the 1974 Waitomo Cave Research Project, creating sustainable management guidelines for the Waitomo Glow Worm Cave to operate as a tourist attraction. He directed the 1983 Upper Waitemata Harbour Study for the Auckland Regional Authority, providing guidelines for sustainable land and water management.
He researched and assembled New Zealand stable isotopic data spanning the last 125,000 years, which is used to inform climate change models. He is a world-leading expert in karst landscapes, landforms and aquifers formed by the dissolution of soluble rocks that occur across 13 percent of the Earth's continental area.
Dr Williams became a member of the World Commission for Protected Areas in 2001, an expert specialist since 2008 for the International Union for the Conservation of Nature (IUCN) and Councillor since 2018 of the IUCN Geoheritage Specialist Group.
His input on international conservation has contributed to many sites being awarded natural World Heritage status. Professor Williams has authored books which remain foundational texts for geological and geographical research and teaching.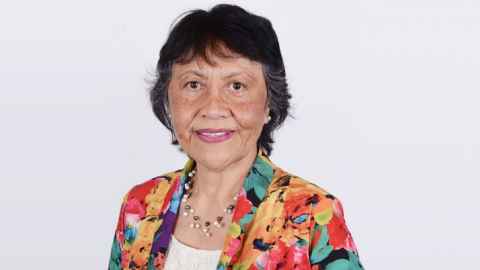 MNZM Member of the New Zealand Order of Merit
Dr Ofa Dewes, Faculty of Medical and Health Sciences: For services to health and the Pacific community
Dr Ofa Dewes has contributed significantly to research and studies on Pacific health in New Zealand.
She was an associate investigator with the Maurice Wilkins Centre for Molecular Biodiscovery at the University of Auckland, and Research Fellow at the School of Population Health, School of Nursing, Department of Molecular Medicine and Pathology, and Centre of Methods and Policy Application in the Social Sciences between 2005 and 2022.
Her work has involved leading consultations with Pacific communities on creating clinical guidelines for weight management in New Zealand. She has led several studies on weight management for Pacific children and adults, including a study into the implementation of weight management guidelines in Pacific church communities funded by the Ministry of Health (MOH) and Health Research Council. From 2006 to 2007 she was manager of the MOH-sponsored Pacific Research Leadership Development Programme.
She was a member of the Health Research Council's Pacific Health Committee from 2016 and chair from 2018 to 2021 and since 2014, has been a member of the Edgar Centre for Diabetes and Obesity Research Advisory Board.
Dr Dewes has been active with the Pacific Medical Association, the Whānau Ora Regional Leadership Group since 2012, and as a board member of a Women's Refuge in South Auckland since 2009.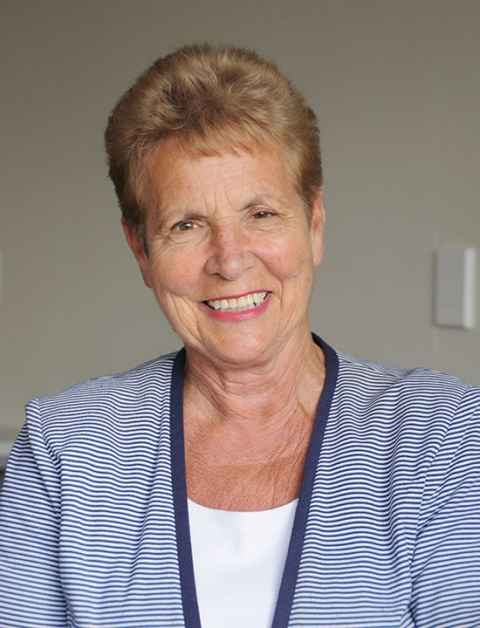 Ann Dunphy, Faculty of Education and Social Work: For services to youth and education
Ann Dunphy has been a pioneer of mentoring and guidance services in schools, having trialled schemes at Tangaroa College and Penrose High School before helping to establish the Auckland Youth Mentoring Association in 2000, which would become the Youth Mentoring Network.
Ms Dunphy now chairs the Youth Mentoring Network charitable trust, which delivers advice and services to a diverse group of providers running mentoring programmes, in order to provide young New Zealanders opportunities through positive formal and informal mentoring relationships.
She was pivotal in the development and publication of the 'Guide to Effective and Safe Practice in Youth Mentoring' (first edition 2008, second edition 2016) and gained funding to run workshops in 18 regional centres in 2018 to introduce the guide to mentors, with digital workshops to go live in 2023.
She was a trustee of the Great Potentials Foundation from 2008 to 2013, where she was project leader of the MATES Junior Mentoring and Tutoring Education Scheme, which addresses the underachievement in education of a large minority of disadvantaged youth in New Zealand.
From 1999, Ms Dunphy has been a lecturer in the Faculty of Education and Social Work's School of Teaching, Learning and Development, where she has helped build teacher capability in effective practices for low socio-economic communities.
A number of former staff, alumni and firends of the Universtiy have also been recognised. Alumna Jo Brosnahan, QSO, was awarded a DNZM, for services to governance and business.
Dame Jo graduated from the University with a BA (1972) and an MA (1974). She founded Pūmanawa Kaiārahi - Leadership New Zealand in 2003, serving more than a decade as Chair. She is has steered a wide range of organisations and projects serving the wider community, in education, research, local government and infrastructure.
Colleagues at Waipapa Taumata Rau proudly congratulate all award recipients.