Privacy data, disability policy to be explored by Borrin's bright minds
Two Faculty of Law alumni will transition from law practice to academia thanks to the support of a new Borrin Foundation scholarship.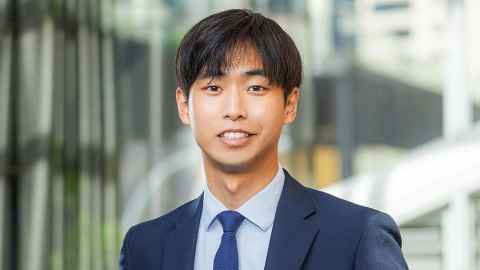 The chasm between the rights of disabled people versus the enforceable reality of these rights, and the ways in which the law can protect data privacy will be explored by Faculty of Law alumni thanks to the Inaugural Borrin Foundation Te Pae Tawhiti Scholarship.
Jae Kim, who graduated with a Bachelor of Laws (Hons) in 2020, and who currently works as a junior barrister, was selected by the Borrin Foundation to receive $30,000 to pursue a Master of Laws by thesis at the University of Auckland.
His proposed research project will examine the nature of privacy rights and interests, and how the law can protect an individual's privacy, particularly data privacy, in the so-called age of surveillance capitalism and the commodification of personal information.
"The Borrin Foundation's generous financial support will allow me to focus wholly on my postgraduate research full-time and to eventually pursue a PhD in Law, as I seek to transition from private practice to academia," says Jae.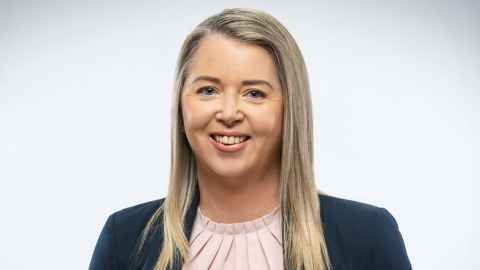 Meanwhile, solicitor Elise McDowell who graduated with her Bachelor of Laws in 2021, was awarded $35,000 to pursue a Master of International Human Rights Law at the University of Oxford.
"This scholarship provides me with the ability to benefit from world-class study with the future aim of reducing the chasm between the rights disabled people ostensibly have and the on-the-ground enforceable reality of these rights," says Elise.
The Borrin Foundation Te Pae Tawhiti Scholarship aims to support law graduates like Elise and Jae to pursue postgraduate study in law despite financial obstacles and complex life circumstances. A pool of $120,000 is available annually for Te Pae Tawhiti Postgraduate Scholarships to support scholars to pursue a post-graduate degree in law at a New Zealand university or at an overseas institution.
More information: The Michael and Suzanne Borrin Foundation was established in 2018 through a $38 million bequest by the late Judge Ian Borrin. It is a philanthropic organisation which supports legal research, education, and scholarship. The Foundation's current strategic areas of focus are the criminal justice system, family law and access to civil justice.
Dates for Current round: The Foundation will be accepting applications for the Te Pae Tawhiti Postgraduate Scholarship for a second time this year in the current August round. From 2024 onwards, applications for this scholarship will be considered once annually in the August round.
The current round of applications for the Borrin Foundation Justice Fellowship, the Borrin Foundation Ngā Pae o te Māramatanga postgraduate Scholarship and Travel and Learning Awards will close at 12pm September 4, 2023. Information on eligibility criteria and how to apply can be found here.
Media contact:
Sophie Boladeras, media adviser
M: 022 4600 388
E: sophie.boladeras@auckland.ac.nz