Library launches campaign for election material donations
Don't bin that brochure. University librarians want to expand their 112-year-old collection of election ephemera.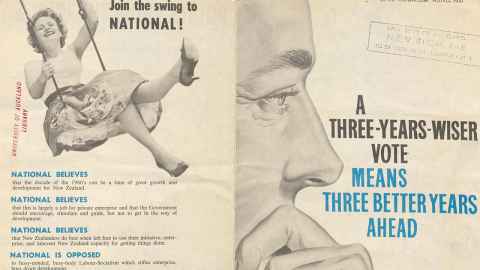 The University of Auckland library is gearing up for the 14 October election by launching a campaign for donations of political ephemera.
Thousands of political leaflets put into household mailboxes over the past 112 years are housed in a Special Collections election archive that also contains car bumper stickers, posters, lapel badges – even a lollipop and a condom.
With more than 5,000 individual items, the collection is one of the biggest of its kind in the country, an invaluable resource for historians and researchers exploring Aotearoa New Zealand's culture and politics.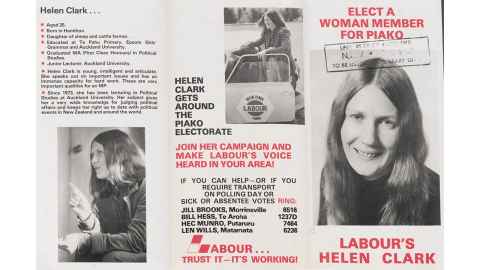 "Your mailbox will fill up with publicity materials from political parties over the coming weeks," says Cultural Collections assistant Ian Brailsford. "You might be tempted to put them in your paper recycling bin, but Special Collections wants you to put them to one side and bring them in."
A collecting box is on the Special Collections counter on the ground floor of the General Library or University staff can send items through the internal mail.
A Labour-red lollipop and a "Be safe with Labour" condom were part of a student pack distributed on campus by the Princes Street branch of the party for the 2002 election.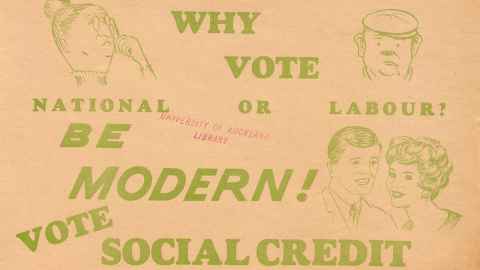 Capturing social and cultural changes, the collection includes Labour and National Party pamphlets from the 1940s and 1950s showing Pākehā nuclear families with pipe-smoking, authority-figure dads and attentive mums. As late as 1960, National Party publicity showed a thoughtful man pondering the issues as a woman on a swing kicked out her legs; "Join the swing to National!"
Developments in Māori party politics are recorded via publicity material for Mana Motuhake, Mana Maori, Te Pāti Māori and others.
Parties of every stripe feature, including New Zealand Communist, Values, Natural Law, McGillicuddy Serious, and Social Credit.
University of Auckland connections abound, with two historians, Keith Sinclair and Michael Bassett, standing for Parliament in 1969, while Helen Clark, an assistant lecturer in politics, ran in 1975. 

The oldest general election item relates to George Fowlds standing in 1911 for the Liberals in Grey Lynn. He became president of the Auckland University College, later renamed as University of Auckland and Waipapa Taumata Rau.  
Media contact
Paul Panckhurst | media adviser
M: 022 032 8475
E: paul.panckhurst@auckland.ac.nz