Faculty of Science receives 21 Marsden Fund grants
Marsden Fund success shows a faculty in good health, says Dean John Hosking.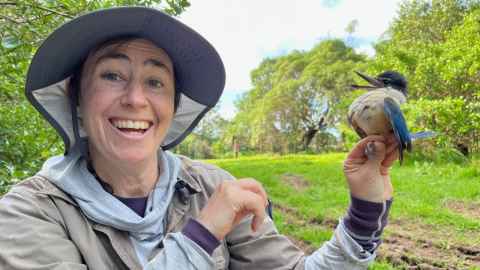 Principal investigators from the Faculty of Science are leading 21 projects receiving a total of $14.6 million from Te Pūtea Rangahau a Marsden, the Marsden Fund.
Dean John Hosking congratulated recipients of the potentially career-changing awards and highlighted the quality of the projects. "This the last time I'll be congratulating Marsden winners as dean, so it's terrific to see the faculty in such great shape."
A sample of the projects follows, and a list of principal investigators is here.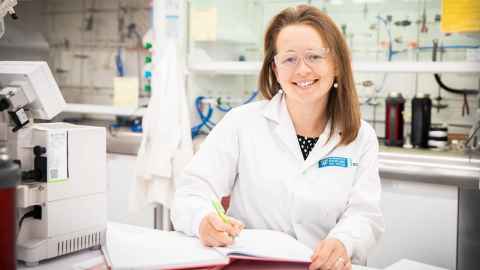 One of the first studies of whether, and how, sleep disruption early in life can affect vocal learning in animals will be carried out by Dr Kristal Cain using zebra finches.
Is a type of algae serving as a seed bank in the oceans? Professor Mary Sewell and Professor Wendy Nelson are following up on the unexpectedly high biodiversity found in crustose coralline algae to test the seed bank hypothesis.
Improving environmental DNA (eDNA) analysis of samples such as soil or bones is Dr Lisa Pilkington's project. Overcoming problems associated with contaminant DNA, and damage from treating samples with bleach and solutions, is the aim.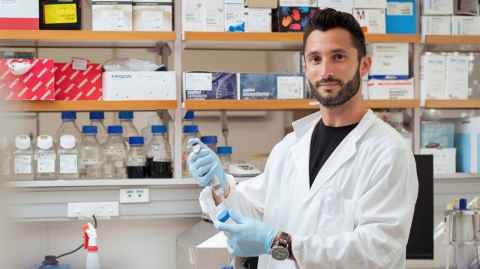 Safe replacements for "forever chemicals" are the goal of Dr Erin Leitao and a team with expertise in synthetic chemistry, engineering, and environmental science. In physics, Dr Miro Erkintalo will explore a new type of light pulse: the parametrically driven cavity soliton.
Dr James Muirhead will investigate the role of volcanic eruptions 183 million years ago in an extinction event where temperatures climbed, oceans lost oxygen and acidified, and biodiversity suffered – all events paralleled today. His interdisciplinary team will be looking at the release of carbon from the earth's crust because of the eruptions.

A Fast Start grant for Dr Jules Devaux is to investigate the role of mitochondria in powering the flight of bumblebees, while Dr Rajko Nenadov will study the emergence of large structures in random graphs and games.
 
Media contact
Paul Panckhurst | media adviser
M: 022 032 8475
E: paul.panckhurst@auckland.ac.nz