The great balancing act: tourism and sustainability
Feature: Now that the country's borders are flowing freely, could we make greater efforts to reset tourism so it has a sustainable heart?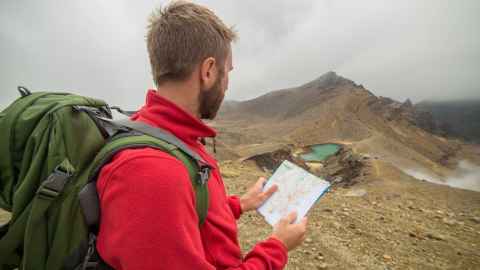 The cruise ships are back, along with the backpackers and campervans.
According to the Ministry of Business, Innovation and Employment (MBIE), tourism is expected to bring a much-needed $15 billion to the economy in 2024, up 40 percent on 2017. Visitor arrivals are tipped to grow 4.8 percent a year from 2023 to reach just over five million in 2024.
Those tourist dollars are important, but so is the way we earn them.
More than 50 cruise ships are expected this season, bringing around 350,000 passengers to our ports. While those cruisers will likely bring more than $500 million to the economy, there's a flipside.
Professor of Development Studies Andreas Neef is the author of Tourism, Land Grabs and Displacement: The Darker Side of the Feel-Good Industry.
"We need to consider the environmental and health impacts of the cruise ship industry, which was a substantial pillar of our tourism economy pre-Covid and has seen a resurgence since late 2022."
He says New Zealand regulators have focused on biosecurity threats, such as sea snails and barnacles, arriving on cruise ship hulls, with little attention paid to dangerous sulphur oxide emissions from each ship.
"These put stress on our under-threat marine taonga, such as the Hauraki Gulf."
Pre-pandemic, in 2019, the government introduced a $35 international visitor conservation and tourism levy (IVL). Most international visitors pay it, except for those from Australia and the Pacific. As well as other measures, Andreas believes the IVL should be increased to support a greater number of sustainable tourism and conservation projects.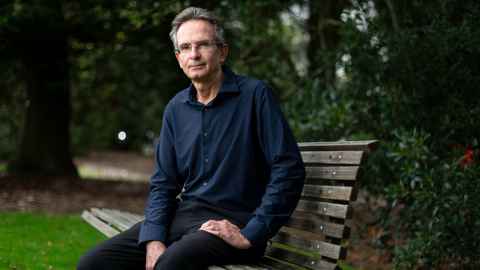 Associate Professor Dan Hikuroa (Ngāti Maniapoto, Waikato-Tainui, Ngāti Whanaunga) is an earth systems scientist in the Faculty of Arts with a PhD in geology, who is best known for his research into the state of Aotearoa's rivers. He also serves on the Waitomo Caves management committee for his hapū.
"Tourism can be good for operators and for tourists, but we need to ensure our tourism options are also right for communities and for the taiao (environment)."
Dan says research shows that tourism can't be separated from the environmental, social and cultural needs of communities. Incorporating diverse cultural values into the sector is vital for an equitable future for the industry.
"It will lead to positive experiences for tourism providers, travellers and locals."
He draws on the concept of the 'economy of mana' proposed by Dr Kiri Dell (Ngāti Porou) and colleagues in the Faculty of Business and Economics. Its principles include "increasing the collective good and intergenerational long-term outlooks". Looking at how the tourism economy works as a whole, the economy of mana also focuses on interacting "with the four well-beings – spiritual, ecological, kinship and economic".
"It strikes me that the principles of an economy of mana strongly align with the tourism criteria we need – they're right for the bank balance, operators, taiao and the community," says Dan.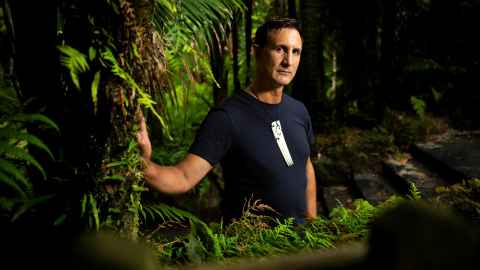 Principles of an 'economy of mana' align with the tourism criteria we need.

Dr Sarosh Mulla is a senior lecturer in the School of Architecture and Planning who, for his PhD, helped design the award-winning Welcome Shelter at the Waikereru Longbush Ecosanctuary in Tairāwhiti Gisborne, an environmental education and volunteering facility. The sanctuary is owned by Distinguished Professor Dame Anne Salmond and her late husband, architect Jeremy Salmond.
Sarosh says Waikereru is a great example of how tourism has the power to positively contribute to the preservation and restoration of the natural environment and attract eco-tourists.
"Many tourists are looking for participation rather than observation when they visit," he says. "They're enthusiastic about getting involved and they provide a financial resource that can be used on-site or in the surrounding communities."
He says for this to happen, New Zealand needs to be honest about the state of its environment.
"While our landscape is magnificent, we face greater environmental challenges than before. Land use around the country is not as simple as our marketing campaigns suggest overseas.
"But if we can be more open about our role in defining and creating landscape experiences, tourists can play a part. They enjoy contributing – by planting, maintaining and building. It can form a genuine link for the visitor to the landscape and a long-term relationship with it."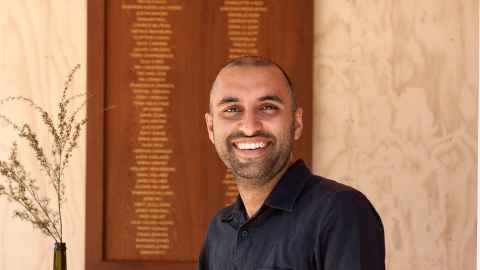 If we can be more open about our role in defining and creating landscape experiences, tourists can play a part. They enjoy contributing – by planting, maintaining and building.

Andreas says if Aotearoa is to become a global leader in regenerative tourism, it needs to give greater control to Māori communities.
"We need to incorporate values such as whānaungatanga (connections) and kaitiakitanga (guardianship) in all tourism operations. That will provide foreign and domestic tourists with authentic cultural experiences that nurture relationships between people and places and maintain our backyard for future generations."
However, the very type of tourist that might be interested in eco-friendly experiences may not even get on the plane. In news magazine Der Spiegel recently, German climatologist Hans Joachim Schellnhuber said people should think carefully about whether they book a holiday to New Zealand because such a trip would ruin their individual carbon dioxide balance.
Says Andreas: "If fewer climate-conscious holidaymakers from Europe travel here, maybe it's time for our tourism sector to rethink its overseas marketing strategy. It may be better to cater for high-value, low-impact visitors looking for an extended, unique Aotearoa experience instead of a quick, cheap visit to tick off another destination from their bucket list."
He also suggests focusing on a visitor pool closer to home – Australia and the Asia-Pacific.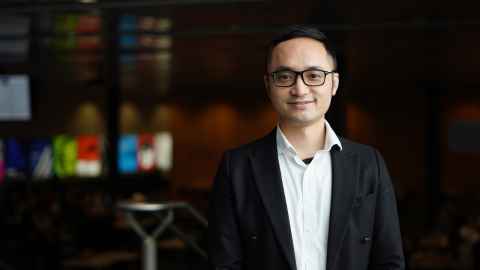 Dr William Cheung is a senior lecturer in Property at the Auckland Business School. He believes we stand at a crossroads in shaping our tourism sector's future.
"The pandemic has really underscored the urgent need for sustainable tourism," he says.
His research sheds light on the detrimental effects of over-tourism, influxes of visitors that degrade both the quality of life for locals and the overall visitor experience. He says the closure of Te Wai o Te Taniwha/the Mermaid Pools is a potent illustration of unchecked tourism's fallout.
"But equally, we must be conscious of the ripple effects of 'touristification' – tourism-induced gentrification – which affects not just our natural landscapes but also our retail sector and housing markets."
William has analysed data showing the impact of Airbnb on communities. He has developed a prototype rental index for the Auckland Airbnb market that tracks the Airbnb effect on the local rental housing market.
"Airbnb and unbridled tourism growth can skew local economies, inflate property prices and dislocate local communities. We need to manage this growth judiciously to sidestep such pitfalls."
William also says bringing local communities into the fabric of tourism planning is the key.
"Residents are not mere spectators; they are the cultural heart and social backbone through which tourism is delivered. Their active participation can foster a more authentic, sustainable tourism sector.
Airbnb and unbridled tourism growth can skew local economies.

Future Market Insights predicts sustainable tourism will grow by more than 16 percent in ten years from a base of $13.5 million in 2022.
"Improving tourism yet appreciating its importance to the economy is all about extracting wisdom from our past and harnessing it for a more sustainable, inclusive and resilient tourism sector," says William. "We need to embrace unique, tailor-made experiences over mass tourism, reducing environmental impact."
Tourism New Zealand (TNZ) outlines in its state of performance expectations from June 2023 its wish to attract "visitors defined by the way they contribute positively to our natural environment, culture, society and economy" as well as those with "environmental consciousness and engagement with our local culture".
TNZ is also one of the seven tourism groups promoting 'Tiaki, Care for New Zealand' to encourage visitors to care for our people, places and culture. It says Tiaki principles are core to the country's sustainable tourism future.
"The Tiaki kaupapa invites visitors to see New Zealand through a Māori world view and guides their behaviours while travelling."
René de Monchy, Chief Executive of TNZ, is a Business alumnus from the University. He says by 2030, TNZ's vision is that all visitors are high-quality. "It will lead to a more productive and regenerative Aotearoa New Zealand. Tourism must give back more than it takes."
This story appears in the Spring 2023 edition of Ingenio.