Maryam M. (she/her) at Carlaw Park Student Village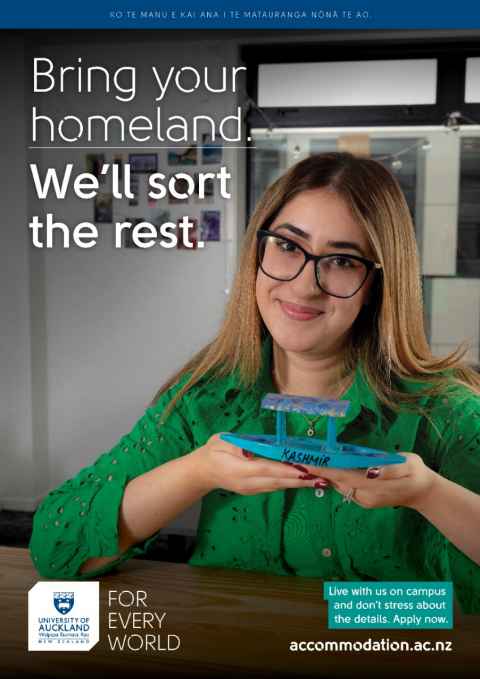 About Maryam's shikara
"My item is a shikara. For me, it symbolises my homeland, Kashmir. I have it with me here because it is reminiscent of the feeling of tranquility that I feel when I look at a shikara back home. I think of the waters of The Dal Lake and a colourful, beautifully decorated shikara drifting away from its hub gently, without disturbing the water. The model of a shikara that I have with me is tiny and intricate, handcrafted with paper mache. It is small, but carries a bundle of feelings for me and a deep longing for home. It reminds me that one can always find their own peace in a surge of chaos and unrest." 
About Carlaw Park Student Village
Carlaw Park Student Village (CPSV) is the perfect place for those who want to go flatting without the arduous commute to class. Located right next to the Recreation Centre, Auckland Domain, and Parnell train station, CPSV is the ideal residence for groups to make the most of their University years. CPSV offers two-six bedroom flats, large communal areas, sports courts, music rooms, and much more. 
CPSV is open to all University students in their second year or above of study. Two-bedroom flats are available for families.