Read on for how Event Services can deliver your event in a virtual or hybrid format.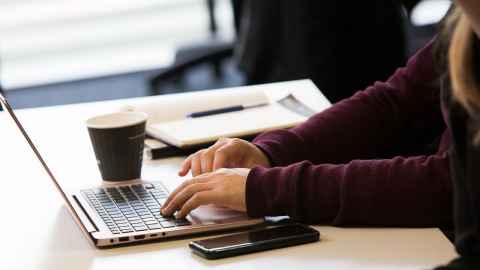 COVID-19 and it's knock on effects have challenged us to come up with a new way of hosting events and conferences, especially those that typically involve international travel. We know that individuals still want to meet and maintain their connections and networks around the world, academics have research to present and publish, and people still want to hear from experts in their field.
The Event Services team are well aware that a great virtual or hybrid event must be more than just a webinar. With that in mind, engaging attendees online requires rethinking your event format, integrating different production methods, and using new interactive tools. And this all needs to be presented via a streamlined and easy to navigate platform. 
Whether you are planning a fully virtual or hybrid event (with face to face component), the University of Auckland's digital event offering has everything you need to create engaging and positive event experiences for your audience.
Virtual event platform
A simple and intuitive platform that allows attendees to easily access livestreamed or pre-recorded presentations, and make connections with other attendees and sponsors. Engage your audience with live polls, chat and Q&A,  and create valuable 1:1 or small group networking opportunities.
Secure platform, only accessible via event registration
Compatible with multiple video conferencing tools (zoom, youtube, vimeo +more)
Custom branded event environment
Live event timeline personalised for each attendee
Host event information, speaker bios and additional documents
Networking and engagement tools
Virtual exhibitor booths
ePoster sessions
Live notifications and updates to attendees
Presentations viewable on demand post event
Download the brochure below for more information on the virtual platform and it's capabilities.
The platform worked perfectly for NeSI's Research Software Engineering Conference. This was the first time we held this conference online, so we were ready to weather some hiccups, but they never came! The timeline kept attendees on track, the networking features and meeting hub allowed attendees to meet/mingle, and the environment was tailored to our audiences' needs. 

Contact us