Booking the Fale Pasifika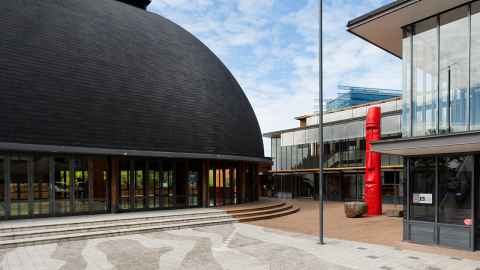 Our Fale Pasifika is the symbol of our identity as Pacific students and staff of the University of Auckland.
It is our home for ceremonies, a place for dialogue, for teaching and learning about the islands of the Pacific. It is also the second largest structure of its kind in the world, and is part of the wider Centre for Pacific Studies.
Staff wish to use our Fale for private, community or corporate events should follow the normal process for room bookings.
All others interested in making a booking are asked to complete the Fale Pasifika booking form.
Location
Fale Pasifika Complex
20-26 Wynyard Street
City Campus
University of Auckland