Meet Hui, an international PhD student from China. Here she discusses her research, overcoming the language barrier and her advice to other PhD students.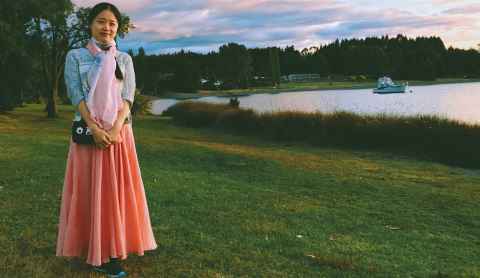 Key facts
Programme: PhD in History
Thesis title: Lora Jo Foo: A Biographical Examination of Her Life and Work, 1970-2010
Supervisors: A.P. Jennifer Frost and Melissa Inouye
Funding and awards: China Scholarship Council (CSC) scholarship, PBRF funding and a Doctoral Research Fund award.
Journey to PhD study
"I come from Maanshan, a prefecture-level inner port city of Yangtze River in Yangtze River delta economic zone in Southeast China. I was inspired to conduct historical research by my hometown – a beautiful city with a long history – and by my mother, who greatly values education and traditional Chinese culture. Respecting and treasuring history is a Chinese tradition. We have a saying, "Based on history, we can see advantages and disadvantages". It means that analysis of the past helps us make decisions for today and for the future.
"I obtained my masters degree in American History in China. I became interested in the US because, compared with China, its history is very transient, only several hundred years. However, this immigrant country became the world's strongest in a short period of time, and is still the most powerful nation in the world. American popular culture has a profound influence around the world: in this era of globalization, doing American history is a good way to understand western mainstream values."
As an international PhD student from China, the language barrier was the first hurdle that I had to overcome. Fortunately, my supervisors have helped me a lot with their academic guidance and great patience.
Researching history

"My research attempts to understand the history of the United States – a nation of immigrants – through the lens of a second-generation Chinese American woman, Lora Jo Foo. Foo was born in 1951 and, as she recalled, was "raised in a family of eight in the inner city ghetto of San Francisco's Chinatown". Employed as a garment worker from the age of eleven, Foo led a tough life, like most first and second generation Asian immigrants. Despite racial and sexual discrimination, she became a successful union organizer and labour attorney, not only for her own community but also for Asian American working-class people. I explore her success, her contribution, and the social, political, and cultural context in which it occurred, looking at the Labor Movement, the Asian American Movement, and the rise of second wave feminism from the 1960s to the 21st century."
"In history, a thesis is mainly based on primary sources, such as past newspapers, letters, memoirs, and interviews. After my provisional year, I went to the United States to collect the primary sources for my thesis - there were 22 boxes of material for my research! I was just like a photographer that month, taking pictures of all primary sources so I could continue to use them when I returned to Auckland."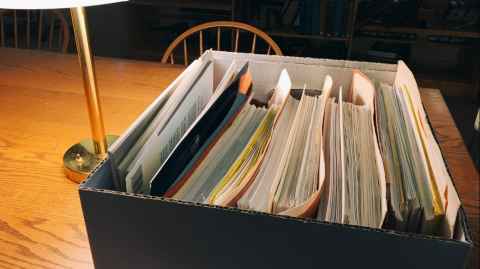 Describe your life as a doctoral researcher
"The process of a doctoral research in History is like a solitary journey. It doesn't mean we do not communicate with others. We do! However, each topic is unique with different historical backgrounds and periods, so we normally research independently.
"As I don't have courses, I attend workshops to improve my English and learn extra skills. I go to the annual History Department conference and attended an international conference in China last September. My next step is to write a paper for publication.
"As an international PhD student from China, the language barrier was the first hurdle that I had to overcome. Fortunately, my supervisors have helped me a lot with their academic guidance and great patience. Because she thought it might be helpful to me, my main supervisor, Jennifer Frost - who is an excellent US women's historian - even helped me find my co-supervisor, Melissa Inouye, who researches Chinese history and is good at Chinese. Thanks to their help, I have made considerable progress both in academia and language."
Have you got any advice for people starting or about to start a PhD?
"I think the most important thing to help us successfully complete our studies is keeping a life-work balance. Doing PhD study is tough work, so we always feel anxious. Try to do more exercise and communicate with peers, friends and family. Have a great relationship with your supervisors. Stay physically and mentally healthy. You'll get there."