Rochelle was the University's first candidate to complete a socially-distanced thesis submission during lockdown.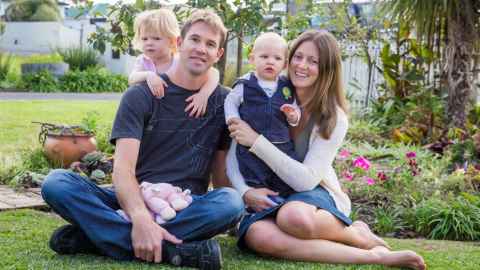 Imagine it. You've finally reached the end of your doctoral studies, years of intensive research culminating in a thesis of original work. All you need to do is to hand it in. And then your University closes its campuses.
Rochelle Ade, a PhD candidate from the Business School found herself in just that position, becoming the University's first doctoral candidate to complete a virtual thesis submission during the COVID-19 Alert Level 4. We chatted to Rochelle about her experience.

Rochelle's story
What was your PhD situation before lockdown?
I was due to submit my PhD thesis on 2 April at an in-person meeting at the School of Graduate Studies. I was just going through the process of finalising and preparing to print and bind my thesis and was looking for a JP to sign my DOC7 form when the campus closure was announced.
What did the campus closures mean for you?
I was very worried that I wouldn't be able to submit my thesis for examination. I was especially worried that I wouldn't be able to find a JP to sign my form. And that if I did find someone, I might expose myself to the virus and bring it home to my 70+ year old mother.
What did you do?
I emailed the School of Graduate Studies and asked them if there was a 'socially distanced' way to submit my thesis. They got back to me straight away and told me to just email a PDF across. When I queried the DOC7 form, they advised that I needed to sign it but that it didn't need to be witnessed by a JP.  
These small but amazing steps by the School of Graduate Studies enabled me to submit my thesis for examination, despite the country going into lockdown.
What's next, now that you've submitted?
Once we come out of lockdown, I'll be looking for gainful employment.