Teuila discusses her Samoan heritage, dance and how these two passions combine in her doctoral research.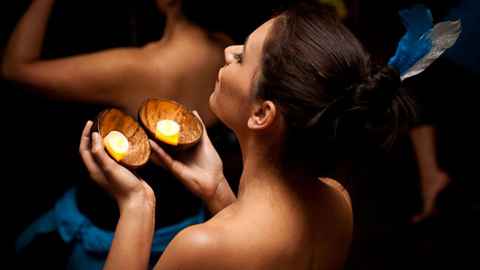 Key facts
Research topic: Towards a deconstruction of Pacific dance: navigations of Samoan dance practices within the concepts of 'Pacific' ethnic lumping.
Supervisors: AP Nicholas Rowe and Dr Rosemary Martin
Faculty: Creative Arts and Industries (School of Dance)
Funding and awards: University of Auckland Doctoral Scholarship; Academic Career Exploration Scholarship
Tell us about your journey to PhD study
"I am of Australian, Samoan and Armenian descent. I lived in Suva (Fiji) from the age of two, and dancing has always been a passion of mine. Growing up in Fiji meant I was exposed to Pacific Island dancing from a very young age. When I was 5, my mother took my sister and I to Samoan dance classes as a way to connect to our cultural heritage, and it was there that I learnt and performed a range of Pacific dance styles, which established my identity as a dancer.
"I moved to Auckland in 2007 for my final year of high school and went on to do my undergraduate degree in Dance Studies at the University of Auckland. It never occurred to me that I would pursue postgraduate study, but the incredible support of my undergraduate lecturers - Professors Ralph Buck and Nicholas Rowe - encouraged me to continue my studies. I completed a postgraduate diploma and then a masters degree. It was a huge accomplishment for me, and I couldn't have done it without my supervisors' support. I left academia after my masters degree to work part-time and teach dance as a freelancer. A year later, I studied for a teaching qualification at Epsom Campus with the intention of embarking on a teaching career.
"My plans changed when I was offered a University of Auckland Doctoral Scholarship. I had only applied after being convinced to do so by my supervisor, but I'd never expected to be successful. It was a huge decision: certain career vs uncertain academic future. I knew I couldn't turn it down - it was just too great an opportunity. I accepted the scholarship and have never looked back."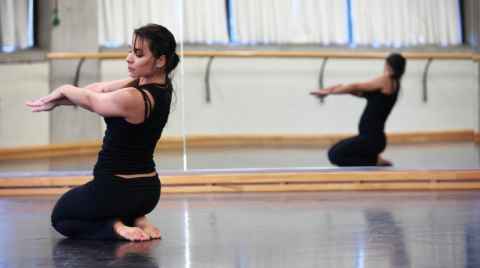 Tell us about your topic
"My research is inspired by my experiences of teaching and performing Pacific dance, and deconstructs the idea of the 'Pacific'. As a broad label, 'Pacific' can positively unite groups of people, cultures and practices, but can also disregard the cultural distinctions between groups.
"My focus is on Samoan dance practices as a way of understanding and revealing the depths and differences of cultural knowledge existing within the broad idea of 'Pacific dance'. I investigate the historical practices of Samoan dance and how these have changed over time, and look at current approaches to Samoan dance by teachers, choreographers and performers within Apia (Samoa), Auckland and Honolulu, three contexts with large Pacific populations in general and large Samoan communities in particular."

What is Samoan dance, and why does this topic motivate you?
"Samoan dance encompasses different dance styles accompanied by song. It's typically represented by the graceful and dignified movements of the women in a Siva Samoa(Samoan dance), the fast and energetic movements of the men in a Fa'ataupati (slap dance), and the creative percussion and precision of the Sasa, a group dance performed by both men and women. I'm particularly motivated by the idea that I will be contributing to the development of Samoan cultural knowledge and potentially having an impact on the constitution of Samoan cultural identities within our society. Currently, there is limited discourse around Samoan dance and to have the ability to present more discussion on the topic is empowering. I think of the bigger picture: this research is not just for myself and fulfilling my PhD, but more so for my Samoan culture and community."
What does research look like to you?
"Research for me is spending hours at the library (or on the catalogue) to only sometimes find one amazing quote to fit into your writing. You can have amazing days where the writing just flows, making you feel invincible, and other days where you could spend hours staring at the computer screen waiting for the words and ideas to come to you whilst asking, "Why I am doing this?". It is definitely a roller-coaster journey.
"The best thing about research is fieldwork that connects me with so many amazing, inspiring people. I've travelled to Apia and Honolulu to conduct interviews and observations of Samoan dance practices. This type of work has linked me to so many people and spaces where stories and ideas about dance are shared and cherished. It really affirms the relevance of my research and motivates me to keep persevering."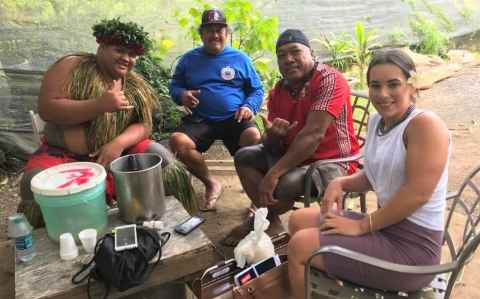 Describe your life as a doctoral researcher
"I am very lucky to have a great relationship with both my supervisors. They are always available when I am in need of their help, or even when I just need to have a laugh or a cry. In our meetings, we don't only talk research, but discuss life outside of research as well - balancing the two can be a challenge!
"I've had some invaluable opportunities on my doctoral journey. In 2016, I presented my research proposal at the University's Pacific Graduate Student Conference at the Fale. Last year, I presented my research at a conference hosted by the Pacific Arts Association held in Apia. It was my first international conference and the audience was filled with established Pacific scholars from across the globe. It was exciting but daunting. This year, I was awarded a scholarship for the Doctoral Academic Leadership Initiative (DALI). I feel so lucky to be part of the course and I'm really excited to explore the idea of an academic career as a future pathway.
"Outside of my studies I have a wonderful husband, Mikey, and I try to maintain work-free weekends to spend time with him, and my friends and family. I'm a big foodie so I love finding new places to eat, and you can often find me in the gym working off the stresses of my day!"
Have you got any advice for people starting or about to start a PhD?
"Expect the bad days. Yes, there will be lots. And there will be times where life gets in the way and progress is lost. But with that, be assured that the good days (there will be lots of those too) make up for the all bad days. Three years seems like a lot, but my experience has found that it goes really fast. Time management is key, and I'm still trying to master that myself.
"My biggest piece of advice, however, is to just have fun with it. Keep your social life in check (with balance, of course!), connect with others on the PhD journey, share stories and support each other. It's easy to isolate yourself, but connecting with others will do wonders for your progress."