2016 Blues Awards winners
The 2016 Blues Awards ceremony was held on Thursday 22 September at Shed 10 on the waterfront. 152 Blues were awarded to students who had achieved in sports, the arts and service and leadership.
Major award winners
Sportsman of the Year Award
Riley Phillips-Harris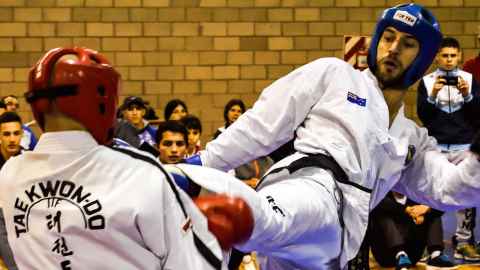 Riley competes in both kickboxing and taekwon-do. He was a quarterfinalist at the 2015 Taekwondo World Championships in Venice, Italy. He also won gold at the International Taekwon-Do Federation World Cup, the International Sports Karate Association World Cup and at the International Sports Karate Association US Open.
Earlier this year he beat Jamaican Kenneth Edwards, an Olympian and world champion karateka. Riley is also pursuing two degrees, a Bachelor of Arts and Bachelor of Laws.
Sportswoman of the Year Award
Tia Tuiburelevu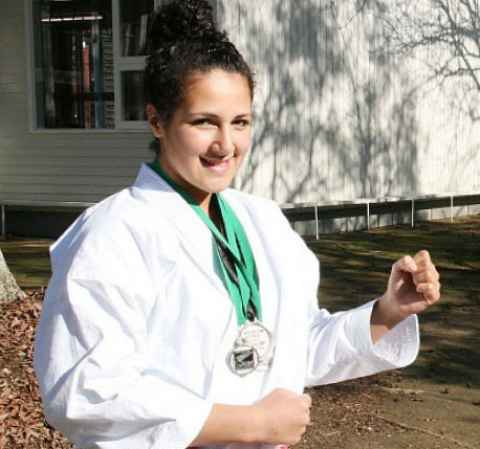 Tia won two silver medals at the World Go-ju Ryu Karate Championships in the female senior kumite and team kumite classes. Tia was also selected for the New Zealand karate team to compete at the 17th Oceania Karate Championships to New Caledonia from which she has recently returned.
Studying a conjoint degree, Bachelor of Laws and Bachelor of Arts, Tia's outstanding academic performance and heart for her Pacific community serves as an example for all.
Māori Sportsperson of the Year Award
Joshua Hawkins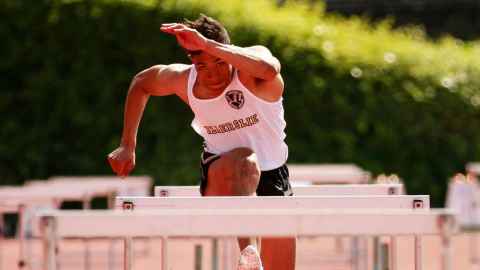 Ngati Tamatera hurdler, Joshua broke a New Zealand record in the 100m hurdles in 2015 with a time of 14.69 at the Australian Championships in Brisbane. He also represented New Zealand at the New South Wales Championships and Sydney Track Classic.
Hurdling has a very fine margin of error and there is a strong technical aspect which Joshua has been finessing since he was 12. Joshua completed his Bachelor of Science majoring in geography and environmental science last year and is now pursuing an honours degree.
Award for the Most Meritorious Performance (Sport)
Eliza McCartney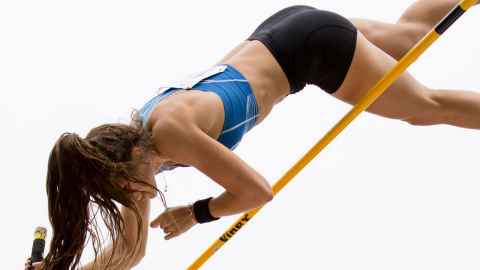 Pole vaulter Eliza jumped 4.64m in December 2015 to break the world junior pole vault record in her final competition as a junior. The physiology student then went on to jump 4.65m earlier this year to add to her New Zealand senior record.
From there she competed in the Diamond League and World Indoor Championships. Since the award period closed Eliza has had a whirlwind Olympic experience, winning bronze in Rio.
Award for the Most Meritorious Performance (Arts)
Members of the New Zealand Youth Choir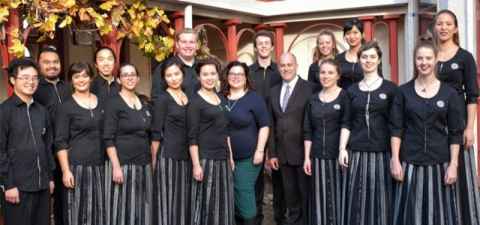 The choir includes University of Auckland students Bianca Davidson, Ella Ewen, Grace Sturgess, Natasha Wilson, Manese Latu, Peng Seng Benjamin Tan, Hyun Young Park, Samuel Downes, Sophia Ritchie, Amy Chun-I Chang and Jack Timmings. The choir competed at the 24th annual International Festival of Academic Choirs earlier this year and in a clean sweep, won all categories - mixed choirs, art song of a particular era or style, folklore of the choir's nation and spiritual/gospel/jazz/pop – as well as the Grand Prix and a special prize for outstanding vocal culture.
Their performance of Waerenga-a-Hika brought judges and audience members to tears. This extraordinary achievement was a first for New Zealand's youth choir.
Award for the most outstanding contribution (Service and Leadership)
Simon Elliot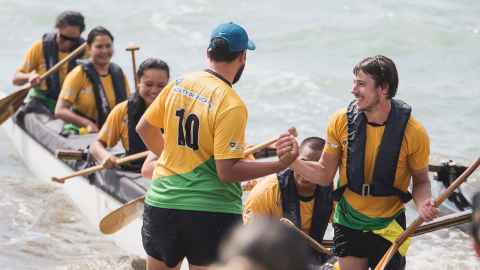 Simon developed, assembled and set into motion the inaugural Education and Social Work Student Faculty Association. Students in the faculty are located at satellite campuses at Epsom, Manukau and Tai Tokerau. Simon formed the association to promote the development of a culture and community for students, to represent the interests and well-being of students and to encourage a greater University experience.
Simon led a team to develop a shared vision and mission, very quickly expanding to a membership of over 500 students. Among other things the association has provided access to emergency food parcels and welfare, has run a clothing drive to help students who cannot to afford professional clothing and has organised a blood donation and other social opportunities. Additionally, Simon has been actively involved with inter-faculty sport, managing and coaching teams.