Become a Wellbeing Ambassador
Wellbeing Ambassadors work with the Be Well team to deliver student wellbeing projects across campuses.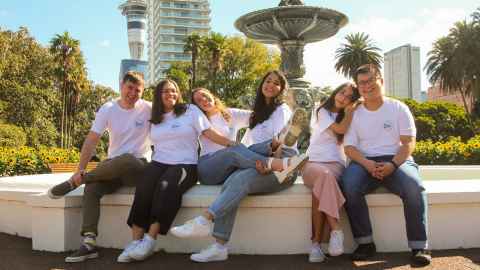 Applications are now CLOSED for 2022. Check back during 2023 for updates!
The Be Well team recruit reguarly throughout the academic year for Student Wellbeing Ambassadors to help them implement a variety of wellbeing projects across our campuses. 
Student Wellbeing Ambassadors are energetic, engaged and passionate students, who deliver messages, projects, and training to identified groups within the University student community.
The roles are paid casual positions, offering great opportunities to meet new people, and develop skills in public presentation, health promotion, group facilitation, project management, people management, teamwork and community development.
We are not currently recruiting, but you can email wellbeing@auckland.ac.nz to enquire further about the position or to voice your interest in any future opportunities.